This is what innovation looks like...
Our students have worked really well under the pressures of Covid-19 to finish their final pieces, we hope you enjoy!
"It has been such a lovely four years. Mainly thanks to my lecturers, Dr Pancham Shukla, Dr Muhittin Onadim, Dr Saeed Taghizadeh, Harry Benetatos, James King, and many more. This entire experience has not only helped academically but has helped me grow as an individual."
Dion Mariyanayagam, Computer Systems Engineering BEng graduate
Final year students featured:
Dion Mariyanayagam, project: "3D Printed Cybernetic Hand Design and Control"
Dominique John, project: "Design and Construction of a Quadcopter Drone"
Samana Gurung, project: "Internet of Things (IoT)-Based Cardiovascular Monitoring System"
Posters and infographics from students
Cybernetic hand poster by Dion Mariyanayagam
Android controlled bluetooth robot car poster by Finn, Pawel and Suzan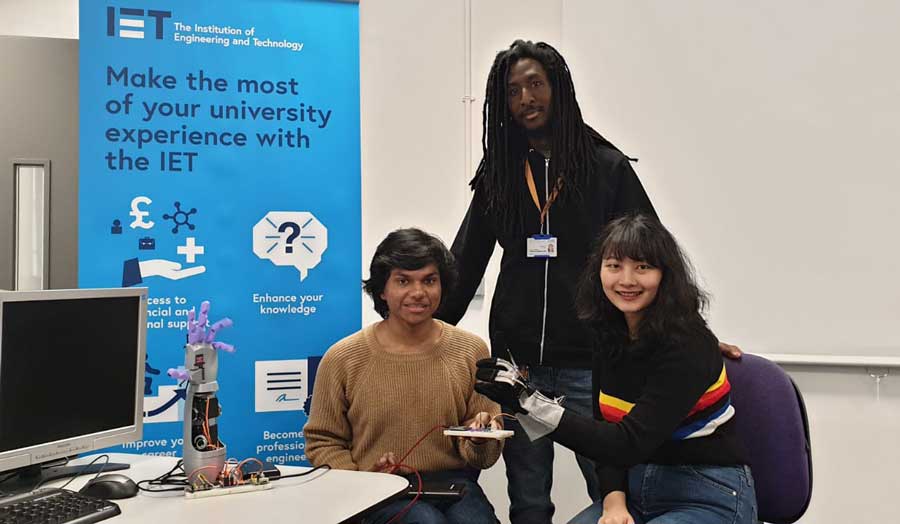 Take a look at what our students have been up to
A Printed Circuit Board (PCB) with SMD and through-hole components, with solder mask and silkscreen printing. This was fully designed by the students and professionally manufactured.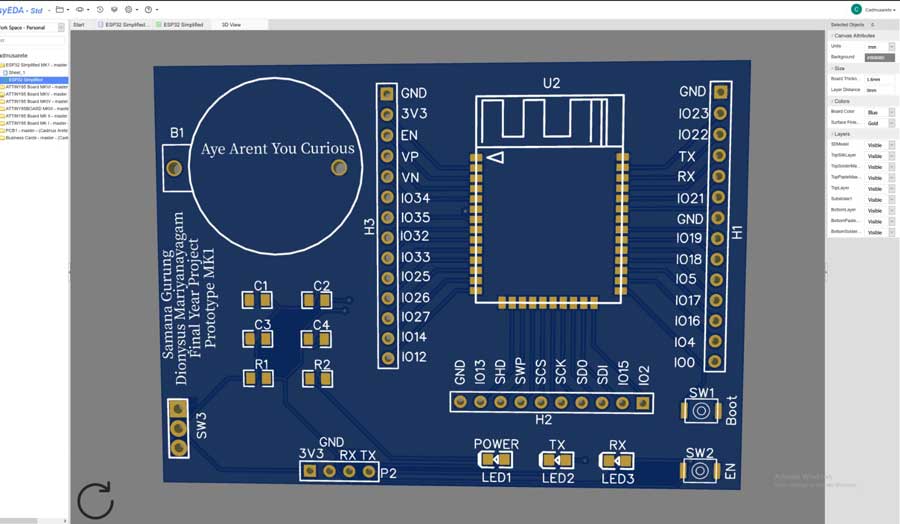 Dion Mariyanayagam discussing the progress of his project with the project supervisor, Dr Pancham Shukla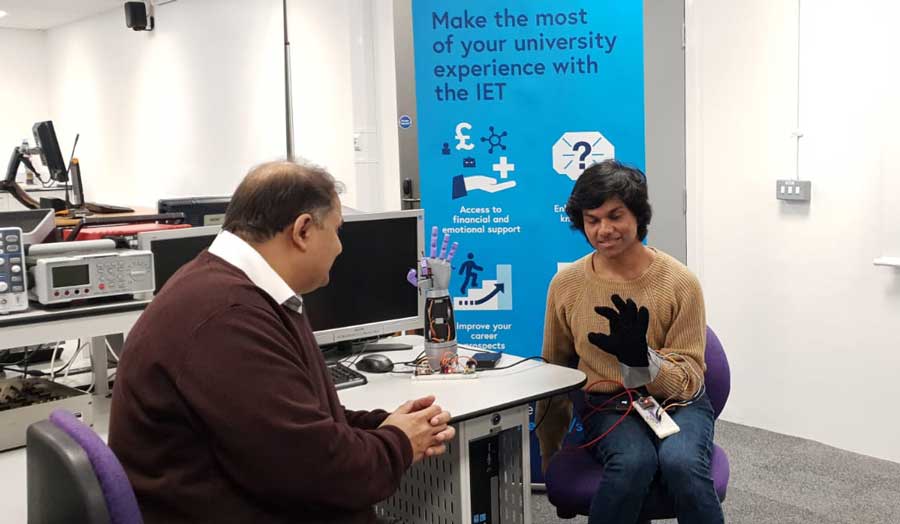 3D printed robotic hand assembly showing the mechanical components and actuators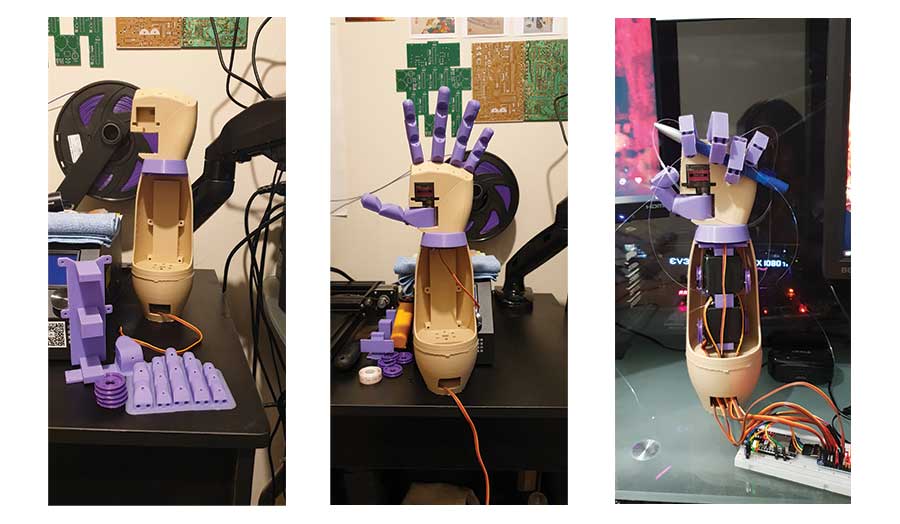 The Cybernetic Hand Glove uses sensors and transmitters built into the glove to capture and transmit the operator's hand and finger movements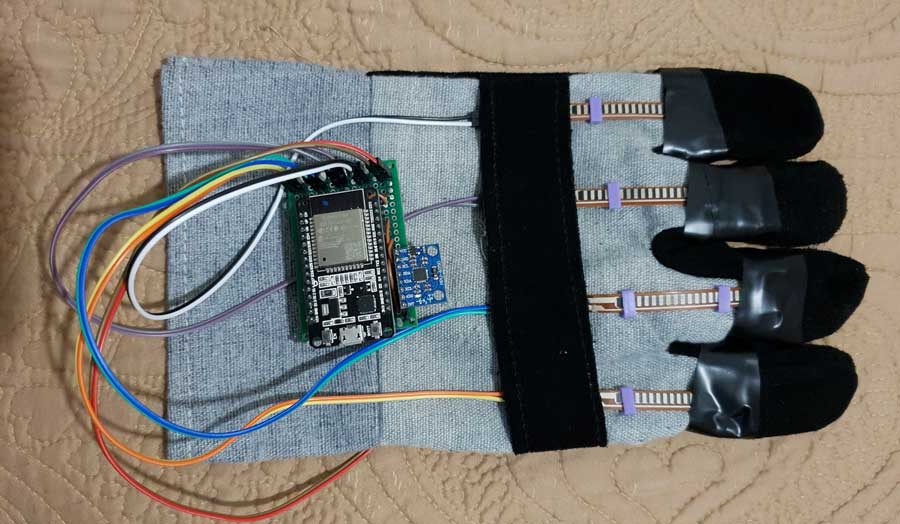 A team of students testing their Cybernetic Hand project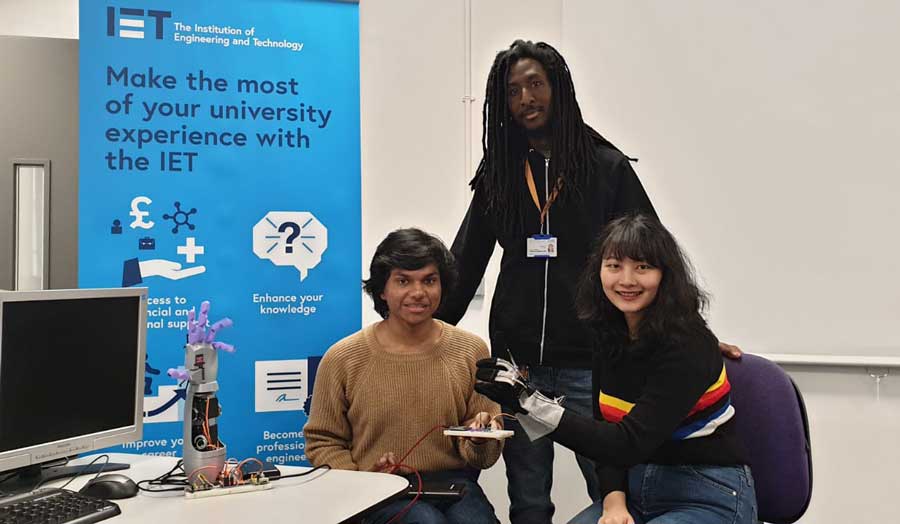 Bench testing brushless motor performance with Arduino and Bluetooth module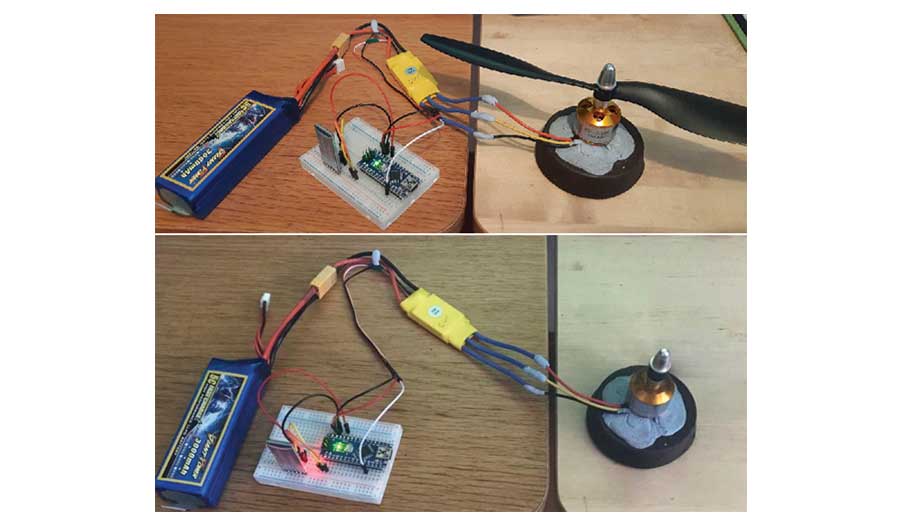 Quadcopter prototype with controller and battery in the centre and Electronic Speed Controllers (ESC) mounted at each arm for better load distribution