London Society Saturday Schools
June 2018: The Architecture of London – A Century from Empire to Brexit
The 2018 London Society Architecture School will explore the architecture of London from the years before the First World War when London was the largest city in the world, the centre of an enormous empire, through the period of long reinvention, to the present day. Changes in social aspirations have left a portfolio of buildings that mirror this 100-year period of architectural evolution. Technology, cultural and political developments have left their mark on London's buildings. How and why is architecture so changeable? What drives a design and how can cultural references be picked up, used, discarded and then picked up again? How do clients and building methods drive design? How do the ever-changing rainbows of taste evolve and leave it's mark on a building?
Cass Cities and the Architecture and Urbanism MA are delighted to partner with the London Society in bringing to you two Saturday Schools on Architecture and Planning. We will hold five Saturday morning sessions in both June and September (details to be confirmed), in which eminent and lively speakers cover topics relevant to the past, present and future of London at a variety of scales, from building to city.
Staff, students, graduates and offer holders from The Cass get a discounted rate on these events, which can be booked individually or as a block. Email j.clossick@londonmet.ac.uk to get your discount code.
The London Society is a forum for debate on the future of London. They arrange events and visits to a variety of places, buildings and institutions, some not generally open to the public, organise debates and lectures, including the annual Sir Banister Fletcher Lecture, addressed by distinguished speakers. The Society also sponsors the All Party Parliamentary Group on London Planning and Built Environment.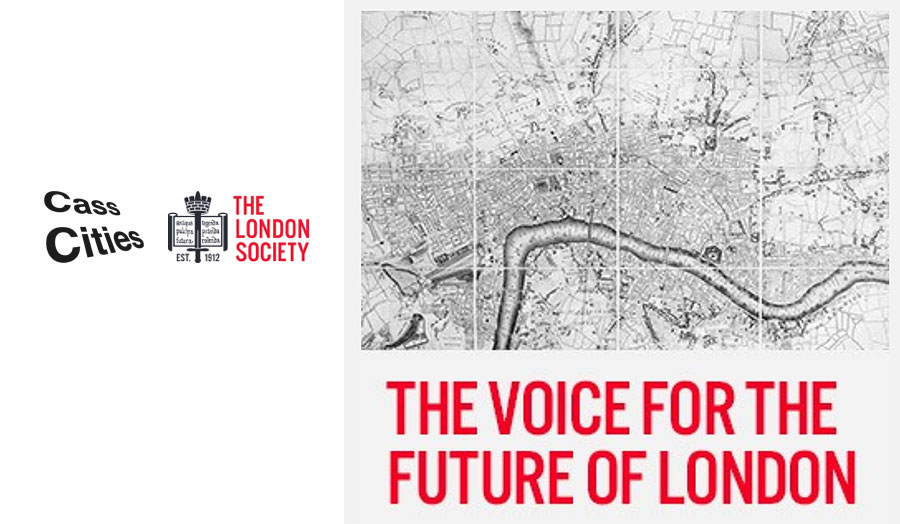 | Talk | Date/time | Location | Book now |
| --- | --- | --- | --- |
| Mark Prizeman – The peaceful bit between the two world | Saturday 2 June, 11.30am-12.30pm | GSB-01, Goulston Street | Register |
| Jane Clossick – The Plan for London and the concrete better world | Saturday 9 June, 11.30am-12.30pm | GSB-01, Goulston Street | Register |
| Neil Bennett – The 1980s, waking up to post-modernism | Saturday 16 June, 11.30am-12.30pm | GSB-01, Goulston Street | Register |
| Benedict O'Looney – The brilliant modernity and artistic achievement of London's Edwardian Architecture | Saturday 23 June, 11.30am-12.30pm | GSB-01, Goulston Street | Register |
| Tom Coward – Why design in the 21st Century? | Saturday 30 June, 11.30am-12.30pm | GSB-01, Goulston Street | Register |
London Society and Cass Cities Saturday morning talks