Former Cass student stages immersive opera based on his experiences with homelessness
Immersive opera to be performed at the Mayfield Depot at 3pm on 18 November
Date: 13 November 2018
Five years ago, former Cass student David Tovey sat on a park bench, homeless and suicidal. The man who sat next to him saved his life. On 18 November, David and the Museum of Homelessness (MoH) bring this story to Manchester's iconic Mayfield Depot in a new production developed by people who've faced homelessness.
Featuring models, poets, actors and musicians, Man on Bench is an opera like no other, a fairytale that places high fashion firmly in the hands of society's most rejected people.
The immersive opera project is part of an ongoing collaboration with the Museum of Homelessness, an independent national charity run by people who have experienced homelessness, and is dedicated to sharing art, histories and culture to change society for the better.
David is an emerging artist and his visual, textile and performance work has been shown at Tate Liverpool, Tate Exchange at Tate Modern and Gloucester Cathedral. His first documentary, Outsiders, airs on Radio 4 in on September 9. Earlier this year, David designed a special cover for The Big Issue magazine to celebrate the wedding of Prince Harry and Meghan Markle.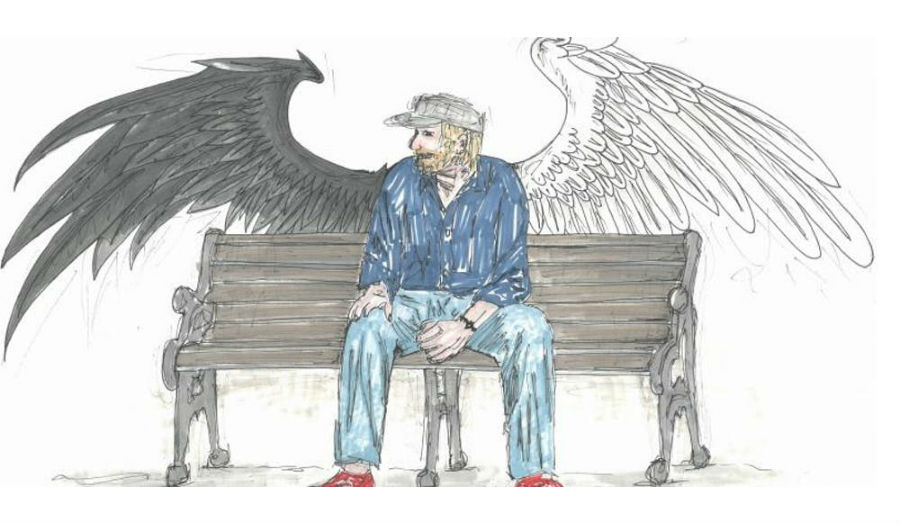 Man on Bench Fairytale is a free event and tickets can be booked on our Eventbrite page.
Doors will be open from 2.30pm and the performance will start at 3pm finish no later then 4pm. Please wrap up warm as it's likely to be cold at the venue.
Man on Bench is an interactive show that will contain different media including flashing light, noise and some visitors may find some of the content challenging and/or triggering.