Based in one of the world's most exciting capital cities, we're home to a diverse community of inspiring and determined learners, teachers and innovative thinkers, representing over 120 nationalities.
Dedicated to employability
We take pride in helping our students reach their goals and succeed in their careers. All of our undergraduate courses include some form of work-related learning, such as a placement, client project or on-campus work experience, and many courses are accredited by professional bodies.
Budding entrepreneurs can even launch their business ideas with the support and guidance of our business incubator – Accelerator. our international graduates looking to work in the uk after their studies will even be assisted in finding work opportunities with Tier-2 sponsoring employers.
Get in touch
If you would like more information about the University, our courses, or need some help with your application please contact us:
Keyan Zhu
International Recruitment Manager
Email: k.zhu@londonmet.ac.uk
Tel: +44 (0) 207 133 2949
Want to speak to someone in your own country? Check out our list of local reps!
Our international team
We offer a welcoming and supportive environment situated in one of the world's greatest cities. Our international students come from all over the world, giving you the opportunity to meet people from a variety of different backgrounds. No matter where you're from, we'll ensure you have the best possible university experience and, if you need support during your time with us, our international advisers can provide valuable information and advice.
Our students from Sri Lanka
Vinuri Keenawinna, Food Science MSc
"I was nervous about moving to another country, leaving behind loved ones and adjusting to a different lifestyle. However, it became easier with time and London Met was very supportive towards international students. The atmosphere was friendly and welcoming, enabling new students to settle in with ease. Interacting and communicating with my classmates and lecturers also gave me confidence at the start."
Sellapperumage

Rakitha

Anthony Fernando, International Banking and Finance MSc
"As an international student moving to another country, it can always be challenging at the start. Although once you've got used to the environment and the culture, life starts to get very easy. London Met isn't just a university that helps you to gain a degree, it's a university that provides extracurricular activities, entertainment, career guidance and much more."
Read Sellapperumage Rakitha Anthony Fernando's full story here
Mark Shenall Schubert, Computing (including foundation year) BSc (Hons)
"London is a city that I have always dreamt of visiting. It is one of the most beautiful, popular cities in the world and a city that is full of entertainment and life. London is also home to some of the best universities in the world that have produced many brilliant mastermind alumnus. With such a large cultural diversity and city that is like the epicenter of the world, who wouldn't love to study and live in London!"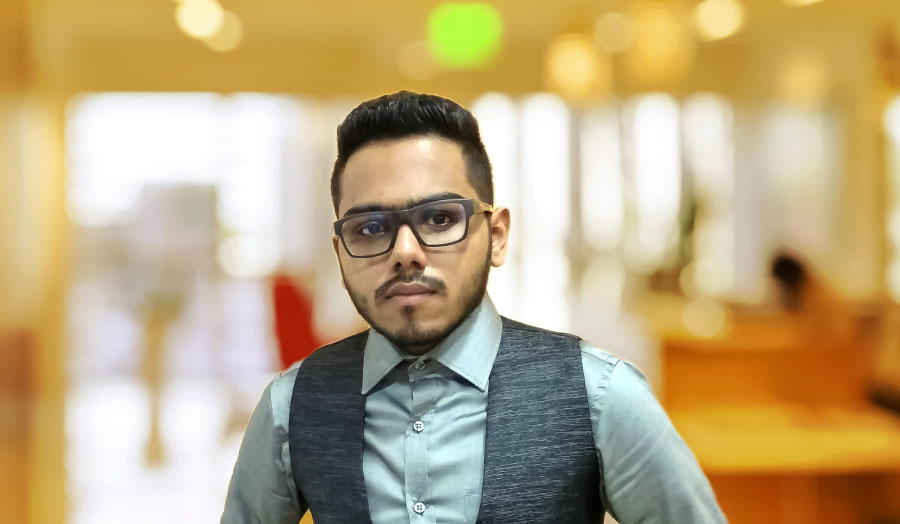 Mark Shenall Schubert, pictured above, Computing (including foundation year) BSc (Hons) student
Living in London is a fantastic experience as a student – with so many places to explore, things to do and people to meet. Whether it's working in the UK, the cost of living or how to register with a doctor, we understand that as an international student you may have some questions and concerns about moving to London – we hope that the information below will help answer your questions.
Useful links for students from Sri Lanka