There are a range of document templates for staff to use in their day to day work. You can download these templates for use in Microsoft programmes.
It is important that all staff use these templates to ensure consistency between different areas of the University.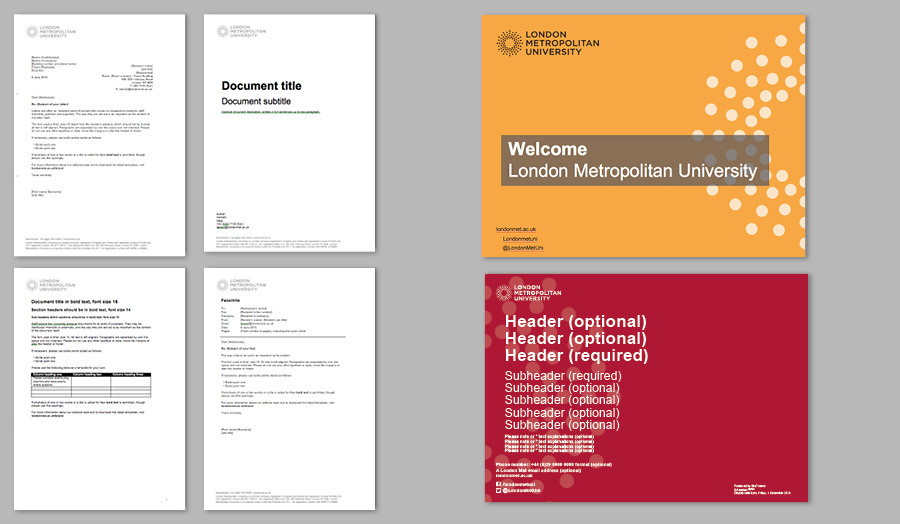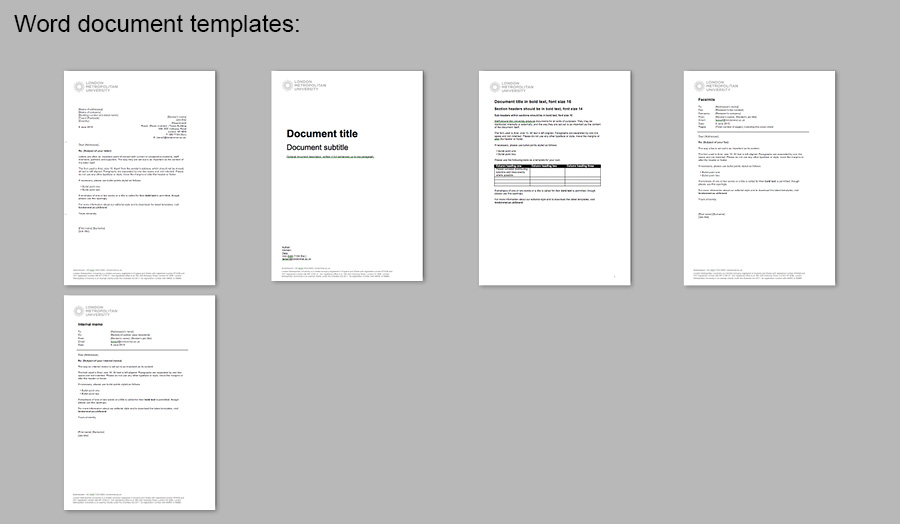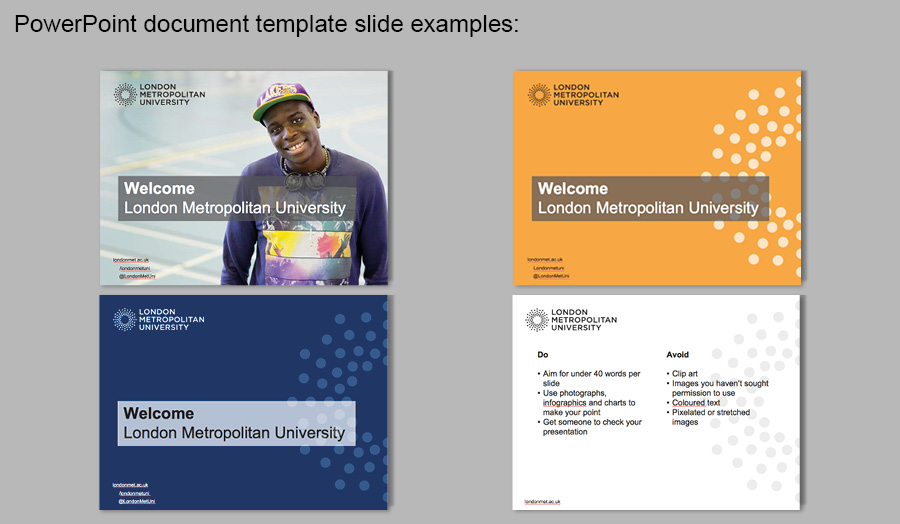 There are a range of templates available for staff to download and print locally:
Editable posters:
Temporary posters (for building opening times, room changes etc) available in a range of colours and in both landscape and portrait. These can be printed out at either A4 or A3, please adjust your print settings accordingly.
Microsoft Word:
Similar Word document templates for sub-brands are also available.
Microsoft PowerPoint:
Microsoft files are supplied as template (.dotx or .potx) documents.
Read more about London Metropolitan University stationery and signage.
How to save a document as a template
Once you have downloaded these Microsoft Word and PowerPoint files you can save them for easy access later. The following instructions apply to a PC running Word 2013.
To do this click "File", "Save as", then select a folder and from the "Save file as" drop down list select "Word Template (*.dotx)". Click "Save".
You can now easily access these files when starting a new document: click "File", then "New", then "Custom" and select your desired template.
Don't forget to check back occasionally to re-download templates that you use, to ensure you are using the most up-to-date version.
Temporary posters displayed inside of our buildings are created for use for a limited time only and include information about:
directions (to an event, for example)
maintenance works
instructions for students, visitors or staff (for example, if exams are taking place and there is a need for silence)
opening hours
forthcoming events (open days or one off talks, for example)
If you need to create a temporary sign you can download a template and change the text for your own purpose. The font used for signage is Arial. Any signage aimed at internal audiences only (this does not extend to materials for publicity purposes) should use these templates to create consistency around the University.
Temporary signage must be removed once it is no longer relevant to prevent clutter around the University. When creating your sign please include an expiry date, your name and telephone extension in the fields at the bottom of the sign.