Full-time applicants with US citizenship can apply for the William D. Ford Federal Direct Loan Program to help cover the cost of tuition and maintenance for eligible undergraduate or postgraduate courses. Direct loans are disbursed in multiple equal amounts and are sent directly to the University after enrolment and placed in your student account as stipulated by federal law. The amount you can borrow depends on several factors, including your level of study and any previous direct loans.
Information about direct loans and repayment
Direct loans are low interest loans for US citizens and their parents to help pay for the cost of a student's education after high school. The lender is the US Department of Education rather than a bank or other financial institution. The direct loan borrower benefits from protected interest rates, deferment and cancellation provision, income based and income contingent repayment plans, a public service forgiveness programme and consolidated interest on prior loans.
How to apply
Initial applications for US Financial Aid are made through the US Department of Education. However, London Metropolitan University is responsible for administering and disbursing loans. It is therefore important that you read the information on these pages about current loan amounts, eligibility requirements, application procedures and deadlines. Please read all the relevant sections, including the recommended external information references, follow the procedures given and adhere to the deadlines. You can email usfinancialaid@londonmet.ac.uk if you have any questions.
Deposit payment
If you are a student in need of a Tier 4 student visa you may be required to pay a deposit prior to the disbursement of your loan in order to secure a Confirmation of Acceptance of Studies (CAS), which is needed to obtain your visa.
Deadlines
We will try to make the loan application process as easy as possible, but we will not be able to take shortcuts or fast-track any applications. The steps for applying for financial aid and the procedures outlined on this site are set out in accordance with US federal regulations. Federal Student Aid (FAFSA) applications for academic year 2023/24 can be submitted from January 2023, however the US Financial Aid Office will start processing FAFSA applications for September 2023 from 11 April to 10 August 2023. We will deal with applications in the order we receive them.
You must have been offered a place on a course by London Met AND accepted that place before we will process your application for Federal Student Aid. We recommend that you submit your application to us no later than 31 July 2023 in order to enable us to process your application in time for you to apply for a visa.

If you are a continuing student we will process your FAFSA at a later time as we have to give priority to new applicants who are applying for a student visa for the first time.
Important notes
The definitive source of information for all matters relating to the direct loan programme is the US Department of Education and your loan servicer. The information on this website and the links to external sources are updated annually and every effort is made to ensure that they are revised periodically.
The direct loan program is regulated by US federal regulations that are enforced by the US Department of Education. London Met is responsible for the implementation of these regulations.
Pell grants are not available for students that study outside of the United States.
Eligible courses
Not all London Met courses are eligible for direct loans. The following are excluded:
any course that does not lead to an undergraduate or postgraduate degree award e.g. certificate and diploma programmes
some courses with professional designations
any course with an element of study or research (including dissertation write-up) based in the United States or any other location outside the UK
distance learning courses
any course of study that includes a work placement, work experience or an internship carried out at a location that is not eligible to award federal aid in its own right
study abroad programmes (students should apply for federal loans through their home university)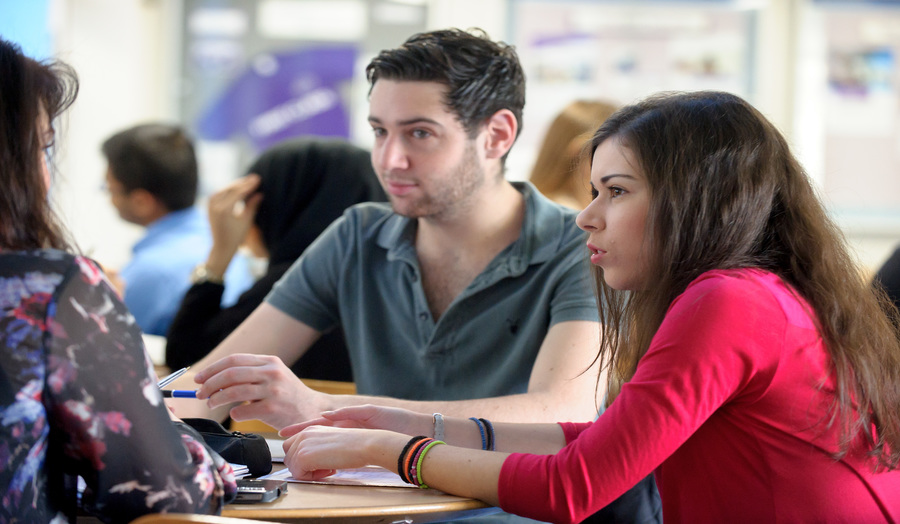 At a glance
Maximum value:
Varies according to student status
Open to:
Citizens of the US on eligible courses at London Met
Studying at level:

Undergraduate
Postgraduate

The information on this page applies to students starting courses in these academic years (as indicated):

2021/22

2022/23

2023/24