What is the Teacher Apprenticeship Training Scheme?
Our successful postgraduate Teacher Apprenticeship Training Scheme is growing. We are currently working in collaboration with a number of schools and are also the official provider of teacher apprenticeships for a number of local boroughs.
We are welcoming more schools and alliances to join our provision, either as a lead school or in conjunction with one of our existing partners, perhaps as a stepping stone to developing your own programmes.
We offer teacher apprenticeships in both primary and secondary teaching areas:
Early Years (ages 3-7)

Primary (ages 5-11)

Primary (ages 7-11)

Secondary Maths (ages 11-16)

Secondary Modern Foreign Languages (ages 11-16)

Secondary Biology (ages 11-16)

Secondary Physics (ages 11-16)

Secondary Chemistry (ages 11-16)
Our teacher apprenticeships have a unique identity and our supportive approach makes it easy for schools to get involved.
Why you should work with us
London Metropolitan University has a long and proud history of leading teacher training for London schools. We work with a strong partnership of schools across London.
Here are just some of the benefits to schools and their apprentices:
All of our apprentices work towards the Qualified Teacher Status (QTS) as well as an academic award – PGCE worth 60 Master's-level credits.

Apprentices receive professional and academic support from our highly experienced team of tutors, who make regular visits to observe and ensure that trainees are on track.

We work very closely with our partner schools and alliances to review and improve our programmes.

Our Initial Teacher Training team and external assessors advise and ensure that individual school programmes meet our high standards.

Fortnightly face-to-face training sessions take place at our Holloway Road campus in Islington, combined with school-based off-the-job training to make up the 20% training requirement.

Apprentices can access the University's facilities including the library resources, Students' Union, student support services and campus facilities.
Funding
If your organisation is already an Apprenticeship Levy payer, you should be able to claim the full £9,000 fee for the Teacher Apprenticeship from the funds you have already paid in. Alternatively, non-levy payers are eligible for 95% funding grants from the Government. Please contact us to find out more.
How to engage with us
Complete our contact form and our team will be in touch to discuss the teacher apprenticeship with you. Alternatively, you can get in touch using the below contact details.
Email us: Vanessa Airth at apprenticeships@londonmet.ac.uk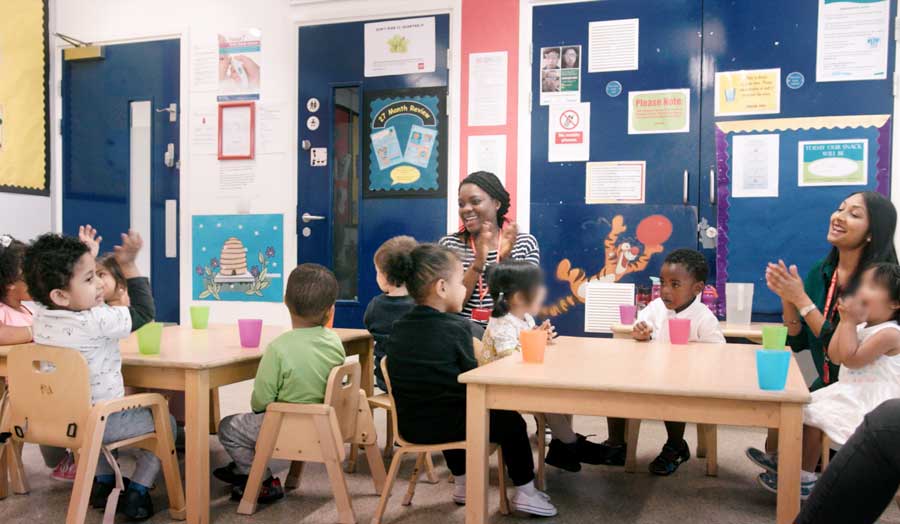 Information for applicants
Please note, start and estimated start dates provided refer to when the course will/is estimated to run and are not necessarily the only point that apprentices can start on the programme. Apprenticeship programmes can offer flexibility on start dates, which our team can advise on.
More information for employers: