Break down language barriers in our professional interpreting suite
This state-of-the-art interpreting suite provides our translation and interpreting students with the use of many language resources.
From microphones to computer booths that allow you to look back at what you have studied on screen, the Michalina Ageros Interpreting Suite is equipped with cutting-edge technology to help you master a range of languages.
The interpreting suite facilities are the same as those used in Brussels for the European Commission and each booth is equipped with broadband and audio-visual digital recording. On top of access to multilingual documents, dictionaries and translation software, studying at London Met means you'll also benefit from the use of our virtual platform to access teaching materials and documentaries, presentations for conferences and recordings of mock conferences.
The news of our cutting-edge facilities was even published in industry magazine, AV.
Together with the Chartered Institute of Linguists and the Institute of Translation and Interpreting, London Met works to make sure that you get the best support from our undergraduate and postgraduate courses in translation and interpreting.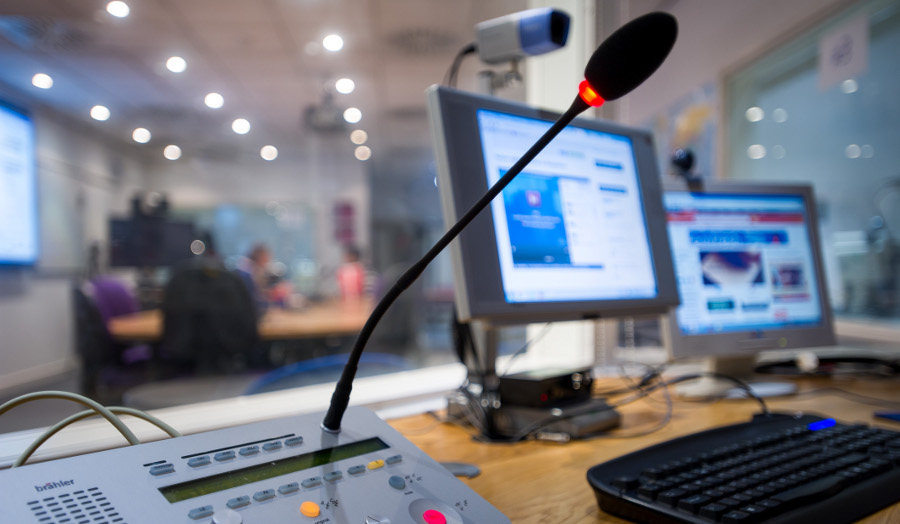 "The facilities were paramount. I liked the interpreting suite where I practiced a lot as well as the collaborative learning platforms we used in our course."
Mohamed Bouhmid, Conference Interpreting MA
"London Metropolitan University is helping me to reach the professional level I need to enter the market as a freelance interpreter."
Giulia Mella, Interpreting MA