The elemental analysis service has been successfully running at London Metropolitan University for the past 40 years. Solid and viscous liquid samples are weighed using Mettler Toledo high precision scale and analysed using ThermoFlash 2000.
Measuring principle
Elemental analysis uses flash combustion that quantitively converts the sample into combustion gases of its elemental components. An oxidation catalyst is used to complete the oxidation of the sample and a reduction catalyst is used to carry out any required reduction and remove any excess oxygen. The resulting gases are measured with a thermal conductivity detector (TCD).
Determination of carbon, hydrogen and nitrogen
The desired amount of sample is weighed into a tin capsule.
The tin capsule is placed into the autosampler, which is purged with helium gas to remove any traces of O2, H2O and CO2.
Excess oxygen is then added to the helium stream at the start of the run.
The sample is dropped into the combustion chamber and carried by an inert carrier gas (helium). The container melts and sample is rapidly oxidised.
The gaseous reaction products pass over a catalyst to complete combustion. The resulting mixture should consist of CO2, H2O and NOx.
The product gas mixture then passes over high-purity copper to reduce nitrogen oxide to elemental nitrogen and to remove any excess oxygen.
Separation occurs in the chromatographic column and the TCD helps to identify the individual components which are eluted as nitrogen (N2), carbon dioxide (CO2) and water (H2O).
Sample purity
The determination of the mass percentage of CHN elements in your sample is based upon the direct weight of the material sampled. Thus, samples must be dry, free of impurities such as dust, rust, hair, aluminium foil, parafilm, and paper filter fibres (the most common contaminant). Please inform the lab if and what metals, halides, or other interferences are within the sample.
Submitting samples
Please email a completed Elemental Analysis Sample Submission Form to elementalanalysis@londonmet.ac.uk.
A valid purchase order number must be emailed with the sample submission form.
Samples must be sent in suitable vials with easy access to the sample.
Air-sensitive samples are to be sent in a single glass ampoule vial (with an opening of at least 7mm) or a clear glass vial with a threaded screw cap.
Do not send samples in flame melting point tubes as they are hazardous.
All samples must be clearly labelled with your sample reference number.
Please provide ca. 10 mg of sample.
If you require a quote, please email back the completed Elemental Analysis Quote Request Form.
Prices
UK and Europe
| Sample type | Price * |
| --- | --- |
| CHN analysis for stable sample (duplicate) | £13 |
| CHN analysis for air sensitive sample (duplicate) | £20 |
* Price excludes VAT
International
| Sample type | Price |
| --- | --- |
| CHN analysis for stable sample (duplicate) | £15 |
| CHN analysis for air sensitive sample (duplicate) | £25 |
Payment
Payment can either be made by credit card or by submitting a PO.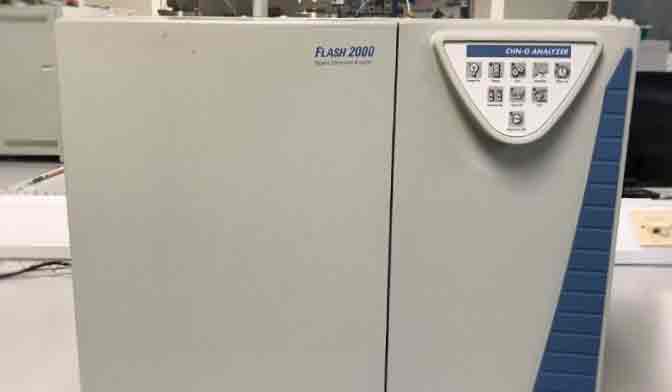 Contact details
Address
Elemental Analysis Services Team
Science Centre
London Metropolitan University
29 Hornsey Road
London
N7 7DD
Email
elementalanalysis@londonmet.ac.uk
Telephone
020 7133 3605