Final Cuts Festival 2022 programme
Final Cuts festival of outstanding student work, 9 and 17 June 2022
You're cordially invited to Final Cuts, the School of Computing and Digital Media's festival of outstanding documentaries, short films and animations by students at London Metropolitan University.
9 June, 7–8.45pm
Media Show (virtual)
A selection of the very best films from a range of film and media courses, including Q&As with the filmmakers and special guests. We welcome your participation via a live chat. Register here for tickets.
17 June, 2–5pm
Graduation show: FINAL CUTS @BFI (at BFI Southbank)
Films from final year students of the dynamic production-focused Film and Television Production BA course. Register here for tickets.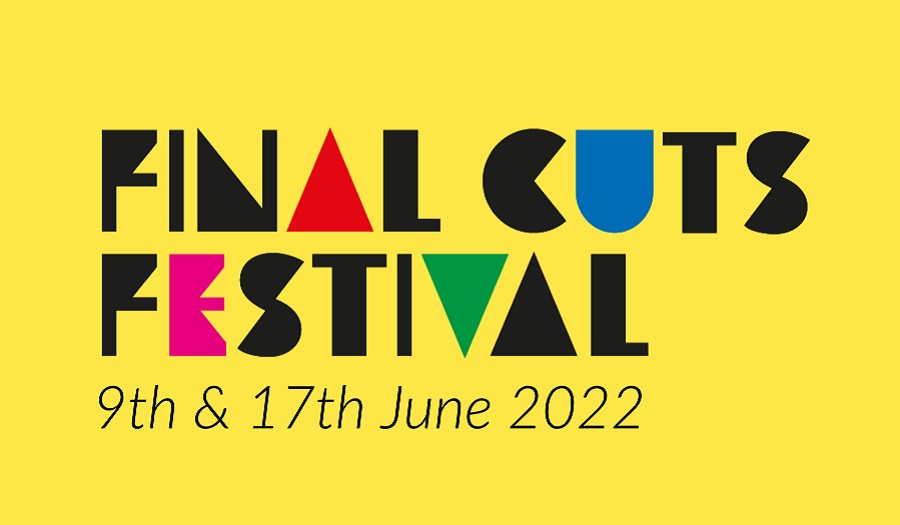 Event programmes
We're kicking off with a selection of the very best films from a range of media courses, followed by Q&As and special guests.
#Addicted
Synopsis: A look into the world at present and how social media has cast a deep dark web of deceit, manipulation and social alienation amongst individuals.
Genre: Documentary
Starring: Phoebe Johnson
Director: Lindelwa Dlamini
Duration: 10.8
Evil Eyedeology
Synopsis: Why do so many serial killers wear glasses? An optician is determined to find out…
Genre: Comedy
Starring: Robert Norville, Emma Bryant and Genevieve Leeney
Director: William Hextall
Duration: 8.14
Find Me
Synopsis: This short film follows the life of someone who is looking for a friend who she lost, but she doesn't know how or why.
Genre: Drama
Starring: Rozalia Haryza and Bhargav Patel
Director: Luis Moura
Duration: 6.27
Pissing Enthusiasts
Synopsis: A documentary looking at how and why two individuals are mastering the art of peeing in public places.
Director: Vesta Skaraityte
Duration: 10.50
Boys In Beige
Synopsis: A disillusioned ghost buster dreams of a normal life.
Genre: Comedy
Starring: Aston Brain, Jacob Bone and Genevieve Leeney
Director: Jacob Bone
Duration: 7.12
Stained
Synopsis: Poetic, experimental documentary combining archival and newly shot footage to explore family tension. *Contains disturbing scenes.
Director: Taylor Purcell
Duration: 7.19
Swipe, Match, Ghost
Synopsis: A short, light-hearted, and fun documentary about the online dating world.
Director: Barbora Vecerskyte
Duration: 10.57
Join us for films by final year students of our dynamic, production-focused Film and Television Production BA (Hons) course.
Full programme
LUCAS & JO
Drama, 16mins
Director: Toni Fifield
Cast: Rachel Smith, Chris Tomkins, Hanushka Telyczkan, Dil Peeling, Parvinder Shergill
An elderly widow attends a bereavement retreat, where she struggles with the guilt
surrounding her growing feelings for the groundsman.
LIFE FROM THE LENS OF BONILARA
Documentary, 16mins
Director: Abiodun Akintola, Georgina Lanri
Day in the life of a young London girl
THE OTHER PLATFORM
Animation, 7mins
Director: Aram Stepanian
As dull as the daily commute is for Jim and Penelope, a simple glance makes the delayed
train worth waiting for
INTO THE MADNESS
Drama, 12mins
Director: Jordan Campbell
Cast: Kim Hanlon, Marcus Campbell
A teenage girl in an abusive relationship with an older man who later has had enough of the
pain being inflicted on her has had enough and murders him.
Warning: film contains scenes of domestic violence and swearing
HACKED
Documentary, 10mins
Director: Lanre Aregbeshola
Personal documentary about the dangers of social media hackers
MAMALIGA
Drama, 15mins
Director: Mihaela Zubcu
Cast: Alina Hughes, Cristina Dogolici
A mother returns to London after a three-year absence to reconnect with her daughter. The
two reminisce about their past and the cause for their estrangement.
VOTING BREAK

SCREENING OUT OF COMPETITION:
TRAPPED
Drama, 10mins
Director: Oleksiy Andronyak
Cast: Anna Pritchard-Howarth, Rob Dew, Lisa Marie Gigg
Warning: film contains scenes of domestic violence
INERTIA
Drama, 11mins
Director: Sam Harrop, Jordan Duff
Quirky crime caper following the adventures of a group of drug-dealing friends
Warning: film contains scenes of violence and drug use
"London Metropolitan University is proud to welcome you once again to the Final Cuts Festival, where we showcase films from across our courses in the School of Computing and Digital Media, including an online showcase and the graduation films of students of our Film and Broadcast Production BA (Hons) returning after two years of COVID restrictions to their natural home- the big screen at the BFI
These young filmmakers are rightly proud of their work, produced across a range of genres and in the midst of huge uncertainty and change. Congratulations to them all."
Jeremy Collins, BA (Hons) PhD.
Course leader, Film and Television Production BA (Hons)
Meet the team
Festival coordinators:
Suzanne Cohen, Lecturer in Digital Filmmaking
Louis Heaton, Lecturer in Digital Filmmaking
Publicity: Michael Upton
Banner Graphics: Melania Angeloro
Production: Spencer Samuel, Technical Director