Louis Heaton is an award-winning filmmaker and Lecturer in film, television and digital production, with over 30 years' experience in the UK media industries.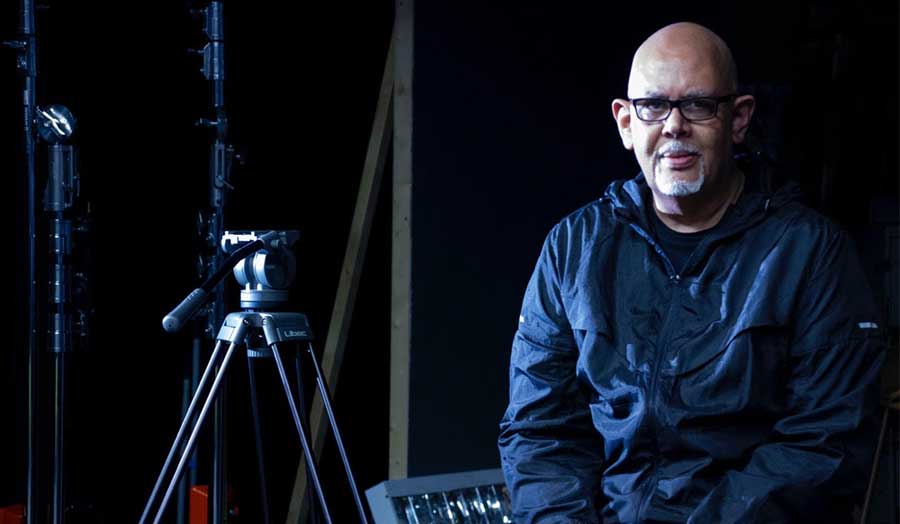 Louis Heaton
Louis graduated in Film and Theatre from Manchester University and directed a short film at the National Film and Television School. He began his career as a film critic and journalist before joining the BBC as a trainee director.
During the course of his TV and film career in both the mainstream broadcast and independent sectors, Louis produced and directed single documentaries, series and film dramas for both UK based and international broadcasters, including the BBC, Channel Four, The History Channel and National Geographic.
Before joining London Metropolitan University he taught film and television production at Middlesex University, Solent University, University of Winchester and UCA.
Louis's research interests include cinema technology, in particular the evolution of digital simulacra and the convergence between games and cinema/television, as well as cultural diversity and representation in mainstream and independent media.
Louis teaches on the following courses:
Louis' production credits include:
Cherps (Prophet Pictures), Best Feature, Independent Spirit Awards
Omnibus: Twilight Of The Tenor (BBC), Best Arts Documentary nomination, Chicago Film and TV Festival
Moving Pictures (BBC), Broadcast Magazine Award for Best Independent Arts Programme
The Media Show New York Special (Channel Four), Gold Award, Chicago Film and TV Festival
Louis Heaton
Lecturer in Digital Film Production
Email Louis