UG Architecture Studio 02: City | Building | Detail
Studio brief
Regeneration in urban locations is often necessary but equally often, a provocative act, and one which can divide communities. Time frames, economics, land pressures, social and spatial organisation are all factors that offer a frame of reference to consider new buildings and infrastructures.
Tower Hamlets, in its desire to make space for small communities of self-builders is adding another player to a rich tapestry of city changers. You will make two distinct but connected projects over two semesters. Semester A will focus on a single building that houses a multi-generation family and business. In semester B we will design a building with multiple housing units that are individual but co-dependant as well as a space for shared making/working.
In studio, you will develop techniques in making, capturing the qualities of a particular location. Through modelling, sketching, montage and writing you will begin to be propositional. We encourage you to be more deliberate and conscious in this creative act, drawing out architectural interventions that offer something special. With ideas and ways of working gathered from investigations in London, you will develop strategies of conglomeration and projects that allow for spaces to deliberately conflict and converge; propositions that have the capacity to absorb additions, creating a social architecture with the potential for activities to take place within and around a building. We promote an idea of intensity of activity and mixture of use, heightening an urban experience rather than a singular, specific programme. These uses are likely to change over time and therefore tolerance should be designed into the architecture.
Studio 02 will also continue its collaboration with Berlin-based research organisation, The Leibniz Institute for Research on Space and Society, and with Unit H at the University of East London (UEL).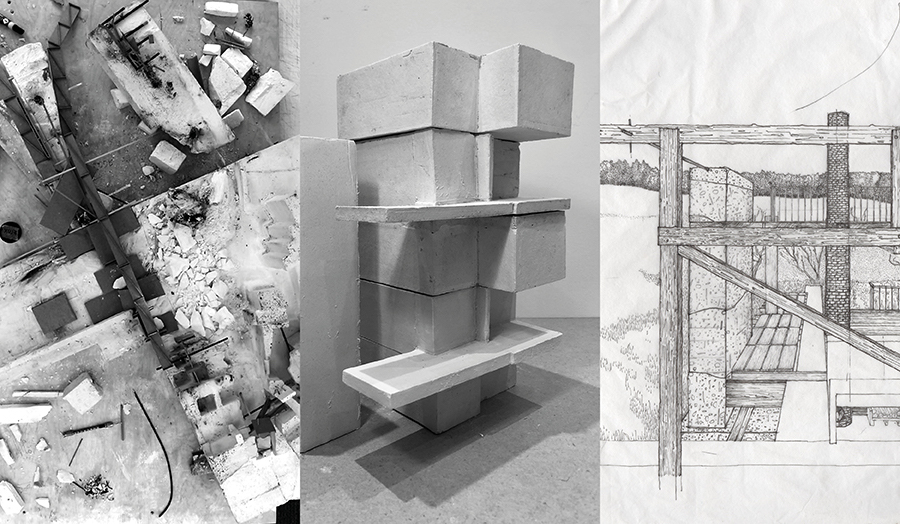 Details
Course
Tutors
Colin O'Sullivan
Charlotte Harris
Where
Goulston Street
When
Tuesday and Friday