Voices of people of colour in audio spaces
We are currently conducting a four-month pilot study, financed by the University's Rescaling Fund, to explore the presence and absence of opinion and voice of people of colour (PoC) in speech radio programming. Two students, Wally Mbassi and Bukky Fadipe, are working with us on a sample of audio spaces to examine: the extent of the presence and absence of PoC on air; obstacles to the inclusion of PoC voices on air (in front of and behind the mic); where and how are PoC voices are included; and whether and how pigeonholing or stereotyping might occur. This research provides a platform for the development of a larger project by Jenny Harding, Anne Karpf and Peter Lewis on the production of ordinary voices on air. The pilot study methods include content analysis, questionnaires and interviews.
Jenny Harding and Verusca Calabria have been awarded £3,000 by Nottingham Trent University to employ a research assistant to help conduct a pilot study investigating the use of oral history in Higher Education in the UK. Findings from the pilot study will inform a larger project exploring the ways in which oral history is being used, taught, researched, practised and applied in higher education in the UK.
John Gabriel with Dr Alya Khan presented conference papers based on their project Pedagogy, Learner Autonomy and Student Experience: A Case-Study using Oral History Methods at London Met's annual Learning and Teaching conference (July 2020), the International Conference on Modern Research in Education, Teaching and Learning – ICMETL annual Conference, Paris (November 2020), the School of Social Profession's annual Health conference (February 2021) and at the Higher Education Research Group (forthcoming, April 2021).
John Gabriel and Jenny Harding were invited by Age UK Islington, a local charity, together with Islington History Centre, to be partners in an oral history project, Lost Trades of Islington 1936-94: exploring the dynamics of memory, place and belonging. Funded by the National Lottery Heritage Fund (NLHF) and coordinated by Age-UK Islington, the project supported students and older volunteers to collect oral histories from men and women who had worked in industries and trades that have subsequently declined or disappeared. Sound recordings, photographs and poems were included in a series of exhibitions at the University (November 2018), Islington's History Service (November 2018 to February 2019) and Drovers community centre in Islington. A paper based on the project was presented at the Oral History Society Conference, Swansea in 2019 and an article published in the Oral History Journal (2020).
John Gabriel, Jenny Harding and Verusca Calabria (Nottingham Trent University), members of the Oral History Society-Higher Education Special Interest Group, ran an introductory three-part oral history course for 10 PhD students from Brighton, Southampton and Reading universities. An introduction to the theory, ethics and practice of oral history, it equipped students with practical skills to conduct interviews.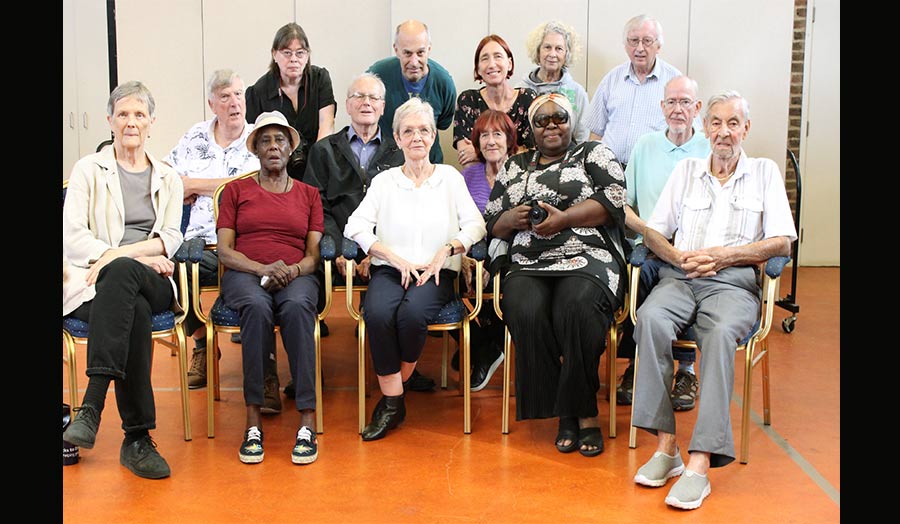 Visit our other pages: