Christian Frost – The Matter of Time: Festival and the Architecture of Transition
This is the fifth seminar in the second season of our series entitled The Living Memory of Cities.
Join us for The Living Memory of Cities, a seminar series convened in collaboration with Eric Parry Architects and the Centre for Urban and Built Ecologies (CUBE), London Metropolitan University.
This seminar series is part of The Living Memory of Cities project, bringing architectural and urban practitioners together with scholars and research students to cultivate debate about the city today and the role of cycles of deeper reflection on its meaning and reproduction.
Festival and the Architecture of Transition
Christian Frost
Wednesday 19 January 2022, 5pm
This lecture discusses opportunities that follow the use of tools designed to understand the locative aspects of festive experience within the civic realm in relation to the way that architecture is often described and evaluated.
Starting from a literary description of a festival the various elements of experience that, alongside the architecture of different ages, combine to make a mature festive setting will be discussed. Such an evocation of civic life in the context this lecture series entitled The Living Memory of Cities grants the opportunity to open a discourse about the nature of the festive experience itself and how such experiences are described and analysed within the architectural humanities today, and from there move towards a proposition for a future understanding that links the experiences of such events to the way we understand and describe architecture itself.
Professor Christian Frost is Head of Architecture at the School of Art, Architecture and Design.
Professor Christian Frost qualified as an architect in 1990 following the completion of his studies at the University of Cambridge. He worked in practice, at home and abroad for over ten years before becoming a full-time academic in 2001 when he began to research the history of the foundation of Salisbury which has resulted in the publication of his book Time, Space and Order: The Making of Medieval Salisbury (Peter Lang, 2009).
In 2013, he became Professor of Architecture at the Birmingham School of Architecture, developing the school's research culture and continuing to publish on subjects related to festival and architecture. Since 2019 he has been Head of Architecture at London Met.
Image: Laurentian Library. Photograph by Christian Frost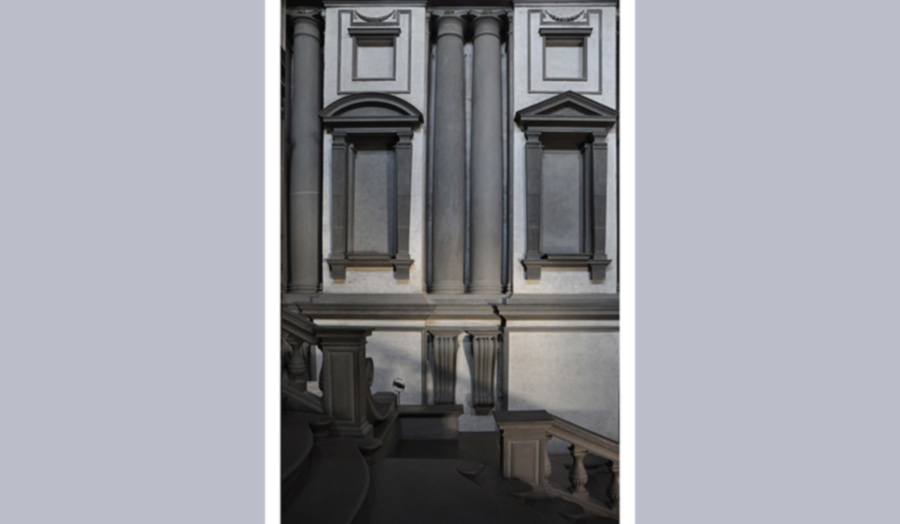 The Living Memory of Cities – Seminar series