Echoes in Time – Ten Tales of Love and Loss, Deceit and Desire
Graduating theatre arts students from the School of Art, Architecture and Design invite you to our 2021 online theatre festival!
You're invited to join our theatre arts students on either Thursday 13, Friday 14 and Saturday 15 May 2021 at 7.30pm.
The performers will be streaming live from The Ditch, Shoreditch Town Hall at londonmettheatre.com, so please join us from the comfort of your own home.
* Please note: you need to be 16+ to watch our performances
The performers will not be able to see you (only performers' webcams will be active)
We're looking forward to seeing you there!
Echoes in Time – Theatre Festival 2021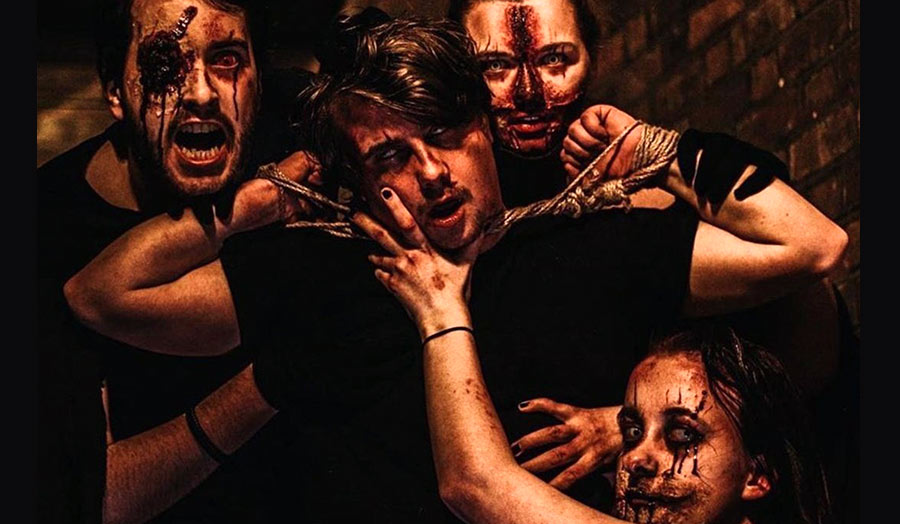 Image: From Damnation performance
Details