ONLINE CREATIVE EXCHANGE: Shepherd Manyika
Artist-in-residence at The Cass: Shepherd Manyika will be exploring interesting approaches to managing online creative exchange.
ONLINE CREATIVE EXCHANGE
Shepherd Manyika: 20 April to 29 May 2020
A Sample can come from Anywhere
Over the next couple of months, Shepherd Manyika will be working with sound, using processes of sampling to explore memory. Manyika will explore "Now that's what I call music 16", a double cassette tape gifted to him by his mother while he lived in Malawi. This tape had an array of genres and would become his introduction to hip-hop through tracks such as Eye Know by De La Soul and Pump up the Jam by Technotronics and On Our Own by Bobby Brown.
Manyika's practice exists in many forms; currently, sound and moving image are more present as tools for storytelling. Manyika is interested in representation and how learned and lived experiences become our cultural capital that inform the practice.
Students will be invited to work with sampling processes in response to sound material collected by Shepherd Manyika. Responses might take the form of sound, performance, or moving image etc. The final collated response will be showcased online and broadcast on Soho Radio.
Shepherd will be working remotely in his own studio, and from time to time live stream audio/video from that studio will offer an insight into his working practice.
Image credit: Sound opus (sound system) 2018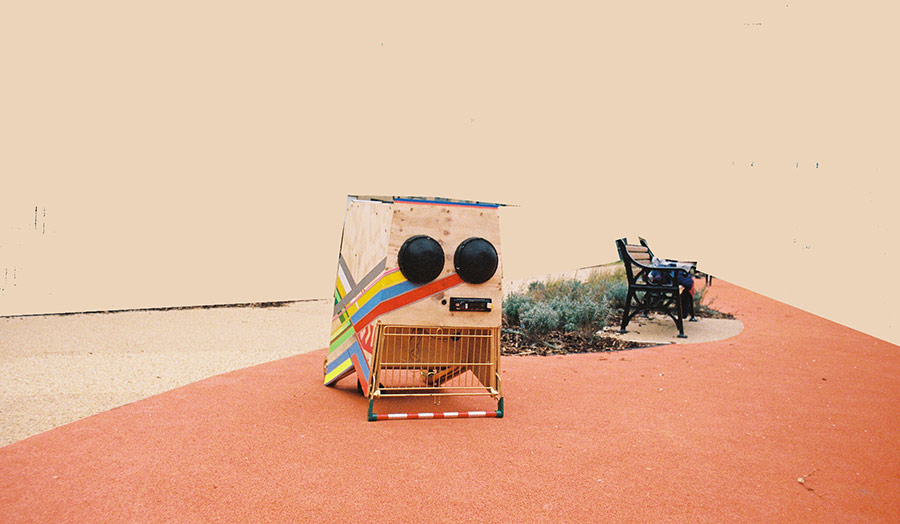 Details
Dates
20 April to 29 May 2020
Location
ONLINE CREATIVE EXCHANGE
London Metropolitan University – The Cass
Contact
Ben Cain
Follow The Cass
@TheCassArt
Open Field video by Shepherd Manyika
Open Field residency by Shepherd Manyika: Resources
Shepherd ManyikaNatalie Stewart and Kathleen CleverArtist's VimeoVideo