Karen Knorr Talk at The Cass
Latest lecture in the series organised by London Independent Photography, in partnership with The Cass.
We are delighted that, as part of BA Photography's collaboration with London Independent Photographers, the renowned photographer Karen Knorr will be giving a talk at The Cass on Thursday 27th February at 6:30pm in GSB-01 Lecture Theatre, Goulston Street.
Karen Knorr writes: "I will be contextualising my recent work these last 20 years in France, India, China, Japan and the Middle East referencing narratives from myth and origin stories that have circulated and mixed with Western Fables, stories and narratives. I am interested in hybridity and the boundaries where East meets West. Animals figure in my work as ciphers of alterity that interrogate our human anthropocentric currently being challenged by groups such as Extinction Rebellion."
This talk is free for London Met Students and Staff.

Image: The Lanesborough 2015, by Karen Knorr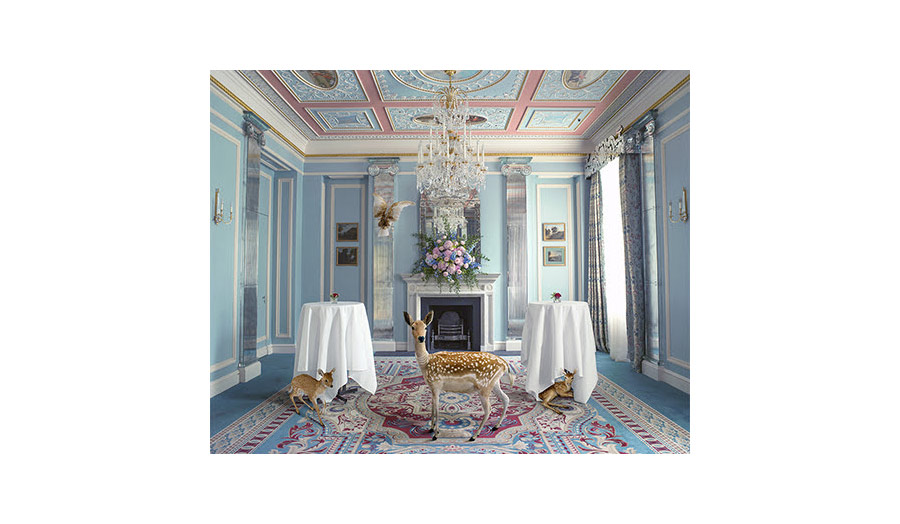 Date
Thursday 27 February 2020 at 6.30pm
(Lecture 7pm prompt)
Cost
Online: £8 members, £10 non-members
At the door: £10 members, £15 non-members
Students free with a valid student card
Book now
Book for tickets here
Location
The Sir John Cass School of Art, Architecture and Design (The Cass)
London Metropolitan University
GSB-01 Lecture Theatre, Goulston Street
The Cass on Twitter
@TheCassArt