Founder and CEO of the charity Surviving Economic Abuse (SEA), Dr Nicola Sharp-Jeffs is a graduate of London Met's Woman and Child Abuse MA. SEA was set up in 2017 in response to Dr Sharp-Jeffs' determination to raise awareness of economic abuse in the UK. The charity, which is the only one in the UK to raise awareness of economic abuse and transform responses to it, has gone from strength to strength, and SEA's work has been highlighted on BBC Breakfast, the New York Times and The Guardian, to name a few. Nicola was awarded an OBE in 2020 for her services to victims of domestic and economic abuse. She also won the 2021 Charity Times Rising Leader of the Year Award.
Can you tell us more about the Woman and Child Abuse MA?
Undertaking the Woman and Child Abuse MA was a pivotal point both professionally and personally, introducing me to feminism and the women's sector. I use the concepts taught on the course daily and continue to interact with my fellow students through work. My dissertation on economic abuse was the beginning of the journey that led to SEA being established alongside the support of Professor Liz Kelly throughout.
What were the most valuable elements of the course for you?
The most valuable element of the course was being able to apply the concepts taught to practice. It also linked me into a valuable network – again both in academic and practice terms.
I look back and feel hugely grateful to have had the opportunity to do the course and be taught by leaders in the field.
Economic abuse is an underused term in the UK – can you explain a little more what it means and what support your charity provides to anyone experiencing this?
Many women experience economic abuse within the context of intimate partner violence. It is vital that we better understand and address this form of abuse because economic stability is linked to physical safety. Women who experience economic abuse are five times more likely to experience physical abuse than those who don't. Moreover, when women experience economic abuse in the context of coercive control, they are at increased risk of homicide and taking their own life. Abusers exploit women's existing economic inequality or create economic instability to reduce their partner's ability to resist control. Women who can't find £100 at short notice are 3.5 times more likely to experience economic abuse. Without access to the economic resources required to leave and live independently, victims stay with abusers for longer and experience more harm as a result.
The Domestic Abuse Bill provides a definition of economic abuse:
"Any behaviour* that has a substantial and adverse effect on [a victim's] ability to –

a) acquire, use or maintain money or other property**, or
b) obtain goods or services"
*"Behaviour" includes control through restriction, exploitation and/or sabotage.
**"Property" would cover items such as a mobile phone or car and "goods and services" would cover, for example, utilities such as heating, or items such as food or clothing
The work of SEA is informed by Experts by Experience – a group of women who speak openly and honestly about what they have gone through so that they can be a force for change. They inform everything we do.
Our specialist team is made up of experts who can provide support to frontline professionals in relation to complex economic abuse cases linked to banking/financial services, debt, benefits and housing. We also offer accredited and tailored training for those working across a wide range of sectors/industries, as well as written resources to support practice.
Our policy and research team ensures that victim-survivors' voices and experiences are captured and shared with policy and decision makers in industry and government to influence change.
Our awareness and education team develops practical resources to help victim-survivors and works with the media and via campaigns to inform the public and professionals about economic abuse.
Our impact and partnerships team evaluates what interventions are effective to address economic abuse and who we need to work with to make change happen.
I understand you were awarded a Churchill Fellowship that took you to the US and Australia?
I had been researching economic abuse for nearly a decade – starting with my MA dissertation at London Met – and waiting for an organisation to take up the issue and run with it. Having spoken to hundreds of domestic abuse victim-survivors, I knew that economic abuse was a barrier to leaving, the reason why so many struggled to rebuild their lives independently and why some went back. I was particularly struck by how economic abuse stopped women from achieving their full potential.
I knew there was good practice internationally and had heard about the Fellowship from two fellow doctorate students. My travels to the USA (July 2016) and Australia (November 2016) made me realise that I needed to be the change I wanted to see. The learning from my Fellowship created the foundations on which to build Surviving Economic Abuse (SEA). The recommendations I made within my Fellowship report enabled me to be strategic from the beginning.
I knew from my time in Australia that economic abuse needed to be recognised within national policy/legislation on violence against women to create a framework through which to develop responses. Timing is everything and, by amazing luck, the Queen brought forward new legislation in June 2017 – the Domestic Abuse Act. I made a case to the Westminster Government that economic abuse should be recognised within the statutory definition of domestic abuse which the Bill introduced. This was successful. In addition, I worked with the Westminster Government to develop a definition of economic abuse within the Bill.
The Westminster Government went on to fund work on economic abuse which SEA delivered in partnership with specialists in money/debt advice, housing and policing. This funding also enabled SEA to work directly with banks and building societies and support them in implementing the UK Finance Code of Practice on Financial Abuse which SEA advised on the development of.
In addition, I drew on learning from the US within a funding application to the Department for Digital, Culture, Media and Sport (DCMS) seeking to replicate work around dealing with coerced debt – the Economic Justice Project. This was the charity's founding project and ran for three years. One of the recommendations of the project – to develop and pilot an Economic Abuse Evidence Form for advocacy with creditors was recommended to the Money and Pensions Service as part of the UK Financial Wellbeing Strategy. This led them to provide grant funding for a pilot which kicked off in January 2020.
SEA also continued to work on the Domestic Abuse Bill, calling for an amendment to broaden the scope of the Controlling or Coercive Behaviour Offence within the Serious Crime Act (2015) so that it recognised post-separation (including economic) abuse. The Westminster Government supported this amendment in March 2021.
What have been the highlights and the challenges of setting up your charity?
One highlight of setting up the charity has been the traction that the issue of economic abuse has gained – both in practice and policy.
There was very little support available in 2017 and now there is good practice and resources exist to direct victim-survivors to. I am particularly proud of working with Lloyds Banking Group to set up a specialist Domestic and Financial Abuse Team to respond to victim-survivors.
Recognition of economic abuse by the Westminster Government has created a framework within which change can happen. Another highlight has been working alongside the Experts by Experience group to bring about this change.
Challenges are linked to practical issues such as building a charity infrastructure as SEA has grown from me working part-time in 2017 to a team of 25 in 2021.
We understand you're also an Emeritus Research Fellow at London Met – what's involved?
Being an Emeritus Research Fellow means that I can continue to undertake academic research into economic abuse, and I have published two journal articles in this capacity. I also contribute to teaching on the Woman and Child Abuse MA and the intellectual culture of the Unit.
What was your favourite thing about London Met, now you've had a few years to look back on it?
The favourite thing for me was interaction with staff and students and the genuine – and ongoing – support given.
Any advice or tips for anyone thinking about studying or researching at London Met?
Do it!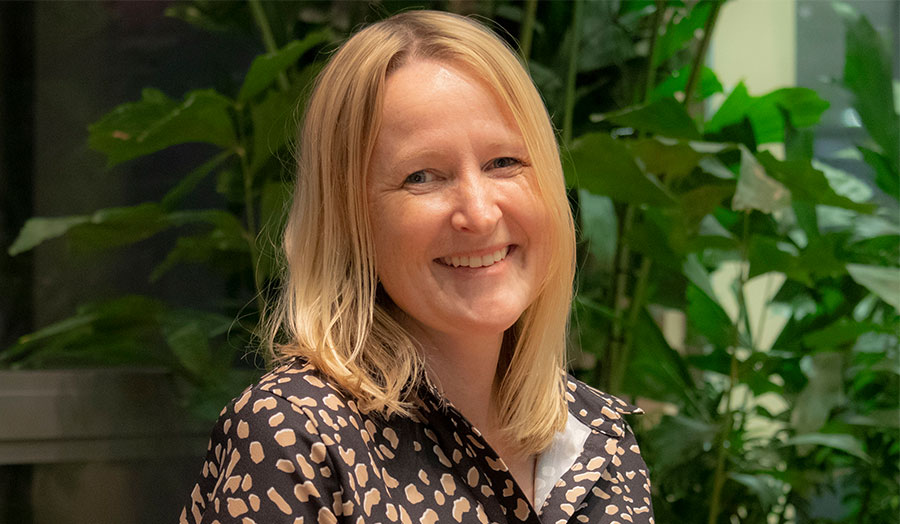 The favourite thing for me was interaction with London Met staff and students and the genuine – and ongoing – support given.