Understanding discrimination and inequality issues that Black young people face is the focus of Nigerian-born Ifeanyi Nwachukwu's PhD in London Met. He was awarded a VC Scholarship to explore this complex topic and explains more here.
Tell us a little bit about yourself.
I was born and grew up in Nigeria before relocating to the UK. I have been permanently resident in the UK for 13 years. Before relocating, I studied Political Science and Public Administration during my undergraduate study. With further studies, I achieved a master's in Business Administration (MBA) degree and spent about a decade working in banking in Nigeria. In the UK, I studied for a Masters by Research in Politics at the University of Edinburgh before starting my PhD in London Met.
What brought you to London Met?
I was keen to study for a PhD. The desire to pursue an academic career continues to resonate in my thoughts before and during this period. I came across the funding opportunity in London Met and applied for the Vice Chancellor's PhD Scholarship and was very excited to have been awarded the scholarship.
What does studying at London Met mean to you?
The London Met Vice Chancellor's PhD Scholarship award was one of the best things that has happened to me. I feel grateful for the opportunity to study in London Met and to be mentored by my incredible and supportive supervisors. The diversity in London Met provides a good learning community and it is a great place to be.
What is your biggest passion in life and where did that passion come from?
My biggest passion in life is the common good and equity for all. I grew up in a modest familial/communal environment and was very eager to add value. Furthermore, my background in political science also honed my passion for good governance, equitable opportunities and social justice. I am also passionate about young people attaining their potential.
What drives you?
Resilience and a strong desire to succeed.
Tell us more about your PhD.
My research explores voice and marginalisation. This is a qualitative study of Black young people in London investigating issues of inequality, disparities in education, healthcare and other socio-economic disadvantages that put them at risk of marginalisation.
In this study, I examine the views, ideas and thoughts of young people on issues of inequality and discrimination and what shapes their views. I am keen to understand the identities and criticality of young people and the use of voice in the pursuit of social justice.
What do you hope will be the real-world impact of your research?
Eliciting the voice of young people and contributing to policy framework on inclusion and diversity.
What's the proudest moment in your life?
My proudest moment was the award of the Vice Chancellor's Scholarship. It was a lifetime opportunity.
Tell us a little bit about your interests outside of uni and why they are important to you.
I do value family time and building positive relationships. I am a Christian and value every opportunity to worship and serve. I have an interest in travelling but have yet to actualise this.
What's next in your career?
Academia and practice.
What surprised you about London Met?
The diversity and multicultural environment are amazing. This is one thing that positively sets London Met apart from other UK universities.
Do you have any advice for anyone else considering studying at London Met?
It is a great place to be… a friendly and supportive environment to study. Jump on it.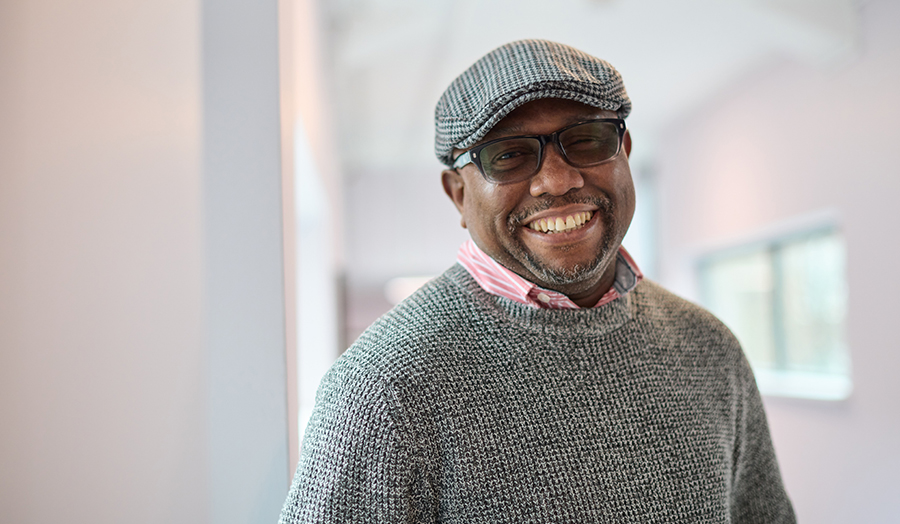 In this study, I examine the views, ideas and thoughts of young people on issues of inequality and discrimination and what shapes their views.