Giulia Mella grew up in Italy but is fluent in both Italian, Spanish and English. Whilst studying for her Bachelor's degree in Italy, she took part in the Erasmus Programme and fell in love with the UK and with British culture. Consequently, she decided to continue her studies here and applied for an Interpreting MA at London Met, making the most of her language skills whilst being able to live and study somewhere she loved.
Giulia chose London Metropolitan University because it is one of the few universities in the UK that offer postgraduate-level translation and interpreting courses specifically for the Italian language. London Met's Interpreting MA offers a supportive and highly vocational learning experience helping students to become professional interpreters.
How have you found the Interpreting course?
"The course in MA Interpreting is great, the lecturers are all extremely qualified and use very effective teaching methods, but most importantly, they are supportive. Support and help is something that I have experienced in every aspect of my student life at London Met".
What is your chosen career path following graduation?
Giulia is clear on her career path and plans to work as a conference interpreter and as a public service interpreter.
"London Metropolitan University is helping me to reach the professional level I need to enter the market as a freelance interpreter and helping me to establish those first professional contacts I will need in the future."
Giulia is not only enjoying her course but is also getting the most out of living in London and studying with people from all over the world. Her close-knit circle of classmates who study with her on the MA course come from diverse places such as Japan, China, Spain, Colombia, Russia, Poland and many more. Not only does the diversity within her classroom contribute to an interesting study experience, but also lays the foundations for her future professional network.
Did you undertake any extra-curricular activities?
Giulia is also working as an International Student Ambassador which helps her to develop skills that will be useful in a future job and also gives her the chance to fully participate in University life while helping other students to study abroad at London Metropolitan University.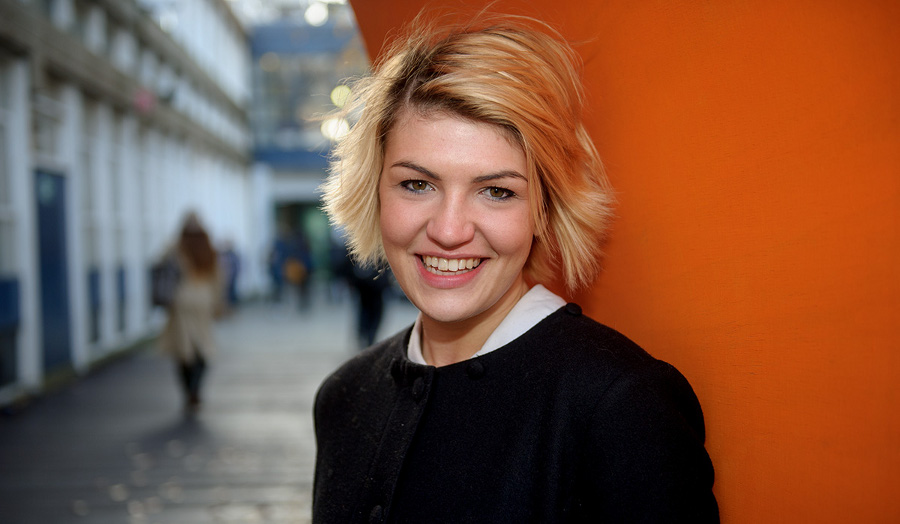 "London Metropolitan University is like a bridge that will lead you safely and confidently from university life into your professional life. It supports you and helps you in every aspect of your student life, from your course to settling into London."