Learning through lockdown, as well as working for the NHS during COVID-19? It's been a somewhat stressful but incredibly productive year for new London Met graduate Alya Suleiman – she now has a Human Nutrition (Public Health / Sports) MSc under her belt, as well as having the satisfaction of seeing her dissertation work make a difference to her patients.
Can you tell us a bit about your background and what led you to London Met?
I've always lived, worked and studied in London and I didn't really know what I wanted to do as a career. I just knew I enjoyed doing sciences, so for my undergraduate degree I did biological sciences.
At that time there was a lot of discussion in the media about the introduction of sugar tax on sugar-sweetened beverages to tackle the obesity crisis in the UK. It was during this period when my interest in nutrition and public health began and I started to follow the controversial debates between health campaigners and the industry manufacturers.
After completing my degree, I knew I wanted to something nutritional related but struggled to find job prospects in this area. Whilst working in retail, I did some volunteering at Queen Mary's Hospital, which gave me the opportunity to work with patients and their nutritional care during mealtimes. I wanted more experience in a hospital setting so I got a job as a healthcare assistant and worked in A&E for a few months. I started noticing roles for dietetic assistants, and after applying for a few, I was fortunate to be offered this role at St Thomas' Hospital. This role provided so much learning and opportunity to increase my skills and paved the way to my current NHS job, which focuses on Tier 2/3 weight management services.
As much as I enjoyed my current role, I wanted to do more. The next obvious step for me was a dietetics course. However, postgraduate-level dietetics is very competitive and with the NHS bursary reform, I was unable to go through the undergraduate route.
I wanted to stay in London and continue working part time in my current role whilst studying. The structure of this course at London Met meant I was able to fit in with this – and the modules looked interesting. Also the University stood out for its diverse community and offered high-standard learning facilities.
Can you tell us about how you used the Science Centre, superlab or other university facilities for practicals?
It was great to have the opportunity to use the superlab for my practicals. The workstations were equipped with computer screens, which made your work more easily accessible. The sheer size of the lab was pretty amazing!
Can you tell us what your dissertation's about, and what made you choose it?
My dissertation was to evaluate the impact of COVID-19 before, during and after lockdown on dietary intake and lifestyle habits within obese groups receiving weight management interventions. I really enjoyed completing it because I was able to incorporate my current employment within my project.
I chose this topic because of the relevance it had on the current issues of the COVID-19 pandemic. It was exciting to find some preliminary significance in the differences in BMI during and after lockdown, indicating some weight loss.
What does the Association for Nutrition (AfN) course accreditation mean for you?
Having the AfN course accreditation allows me to apply and become a Registered Associate Nutritionist. It gives potential employers, the public and me the confidence and reassurance in providing best practice through a rigorous evidence-based approach.
What's your favourite spot at the University and why?
The library, because it has:
a modernised environment and updated facilities
lots of computers and areas for quiet and group work
a library café with a great chill-out zone
The gym, because:
it's free for students
it allowed me to maintain my fitness and well-being
How's your work/life balance?
It's been a different way of managing my work-life balance because of COVID-19 and working within the NHS – quite stressful and anxiety inducing, but achievable. I made sure to always communicate if I was concerned or struggling at work or with university.
It's important to look after your mental well-being, so for me, taking a step back to refocus my goals, writing to do lists, setting reminders, being pro-active and not leaving your work / tasks to do last-minute really helped calm my nerves. I think overall being organised and vocal was key.
How has COVID-19 affected your work/studies?
I was disappointed that I was no longer able to use the library space due to social distancing, however the library facilities online provided all I needed.
Doing the exams online was stressful but thankfully the lecturers were very supportive and attentive, making sure we were very well prepared and ready.
If you could choose one word to describe your experience here, what would it be?
Eye-opening
What's next for your career?
During this degree I was introduced to how different disciplines in nutrition can contribute to changes in polices, research, health promotion and interventions. I enjoyed having guest speakers / lecturers giving insight into what they do in their nutritional jobs.
I've seen several opportunities and graduate nutrition jobs, which I've started to apply for. Particularly now with potential research opportunities in obesity and COVID-19, government plans for a new Better Health campaign, expansion of weight management and the Diabetes Prevention Programme services through the NHS.
Whilst continuing my current full-time role as a dietetic assistant and building my portfolio to later transfer my skill and experience to an AfN Registered Nutritionist status, I feel quite optimistic about my career in public health nutrition. I certainly wouldn't rule out further study at London Met.
Any tips for students thinking about this subject here?
If you're working and studying full time, make sure to protect your time for independent learning / studying
Utilise the student zone, it pretty much has all you need there (Weblearn, library facilities and IT self services, webmail)
Organisation is key – particularly if you're planning to complete this course in a year
Use the literature and recordings on Weblearn
Do some background reading on nutrition eg nutrients, food groups and public health initiatives
Is there anything else you'd like to tell us about your time at London Met?
I appreciated the practicality of each modules and assessments; it was encouraging to see how I would be able to apply them into my current employment and in future roles.
I really enjoyed this course and was pleased with how the University and lecturers managed to maintain high levels of support and teaching through the lockdown and social distancing. Thank you!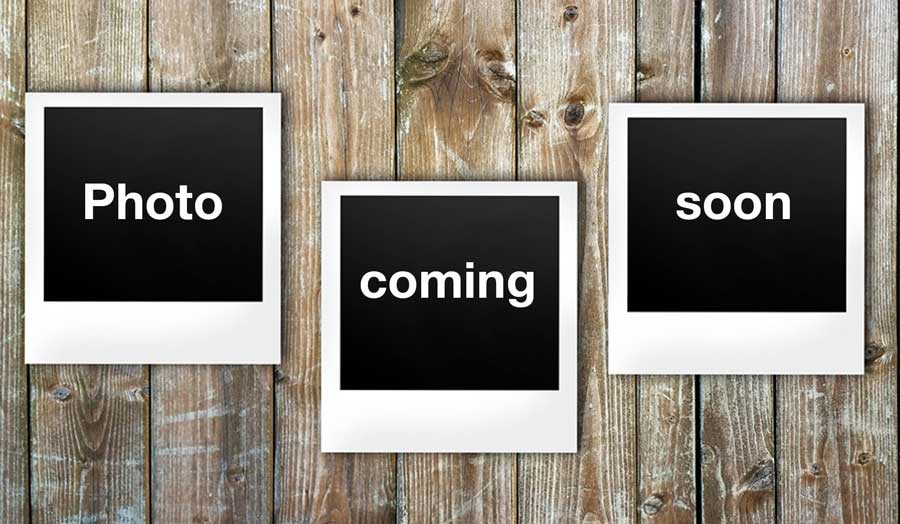 "I chose my dissertation topic because of the relevance it had on the current issues of the COVID-19 pandemic. It was exciting to find some preliminary significance in the differences in BMI during and after lockdown, indicating some weight loss."