Your People, Your Places, Your Things
The winners of London Met's photography competition for school and college students are set to be announced on 28 April.
Date: 25 April 2022
An online event will announce the highly commended entries, the shortlisted entries as well as each category winner and the overall winner of the 2022 Your People, Your Places Your Things photography competition.
Students from schools and colleges around the country were invited to submit a photograph of their favourite people (a portrait), place (a landscape) or thing (a still life). They could choose to enter one photograph in one, two or all three of the competition categories.
The top 24 shortlisted entries and those that are highly commended will be included in an online digital exhibition hosted by the School of Art, Architecture and Design. The work of all 24 finalists will also be included in a competition section of a printed magazine being made by the school's second-year students. The overall winner will be given a one-day shoot in the school's industry-standard studio in Aldgate, London.
The competition has been judged by a panel including London Met Photography BA alumni, Stefani Stoyanova and Mina Boromand; photographers and senior lecturers: Ania Dabrowska and Yiannis Katsaris, as well as Photography BA Course Leader James Russell Cant, Michael Upton, Head of Academic Portfolio at the School and a panel of current Photography BA students.
James Russell Cant, course leader for the Photography BA programme said, "We love our students to explore photography from a broad range of approaches that excite them. It can be making images using our industry-standard digital equipment and studios or using our excellent colour and black-and-white darkroom facilities or really exploring the digital and physical boundaries of what photography can be. Whatever approach is adopted we always celebrate our students' diverse passions, interests and identities. This competition is an opportunity to see the world from the perspective of the next generation of students across the country and to celebrate their work."
Image: Portrait (DETAIL) by Courteney Blackman of Farnborough Sixth Form College, Winner of Your People Section 2021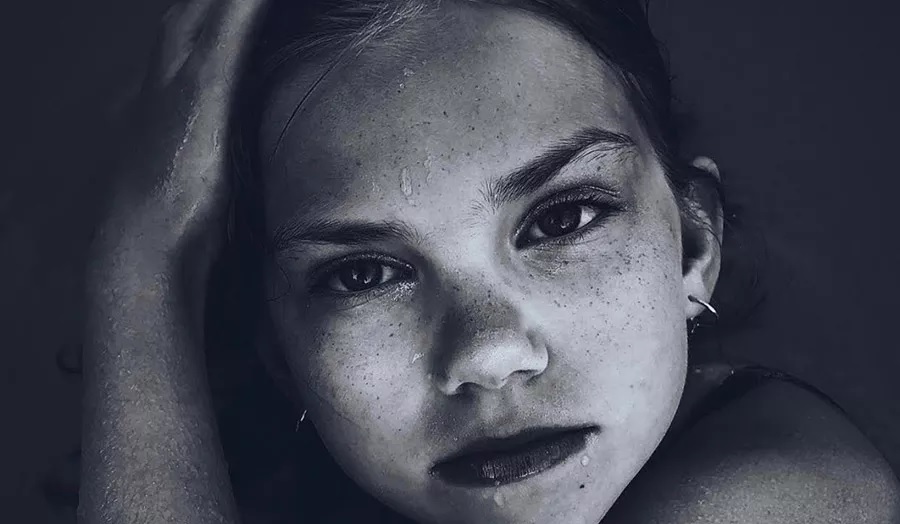 Date and time: Thu, 28 April 2022, 18:00 – 19:00 BST
Location: Online event
More information on: