Who cares? The Cass explores humanitarianism
The Cass explores "humanitarian" architecture through a series of talks and informal debates hosted by Eleanor Howard and Nicola NcFarland.
Whether or not you identify with the word "humanitarian", the role of the architect in situations that are perhaps socio-politically complex, dealing with the management of scarce resources or attempting to better themselves with little or no capital is wide ranging and intriguing to many of us. This series examines and questions what it is to work in these environments, the motives for doing so and the reality of not for profit practice.
Speakers include current and past Cass students as well as practitioners working in the UK and abroad. Since the start of the event we've had a fantastic insight into the work of Maurice Mitchell, Julia King, Jordana Lyden-Swift, Katherine McNiel of AfH London, Anna Webster, Aditya Aachi and Clementine Blakemore.
Still to come: Edward Dale-Harris, James Mitchell, Nadine Coetzee and possibly a mystery guest or two.
Talks take place at Central House on Monday evenings from 6.30pm until 30 November, with a potential for more dates to be announced in the new year.
For more information and to stay up to date on upcoming talks, join our Facebook group "Who Cares? The Cass Explores Humanitarianism"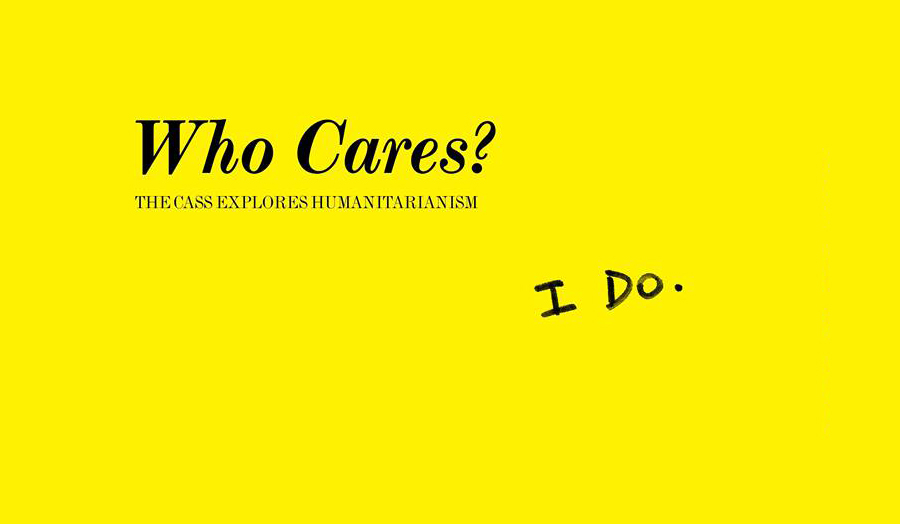 News details
Location
Central House,
59-63 Whitechapel High Street
London E1 7PF
Date
Monday evenings from 6.30pm until 30 November