A Day of workshops and talks from The Architects Project (#tap), hosted at The Cass.
The Architects' Project (#tap), is an autonomous initiative focused on advancing the cause of context-specific architectural learning and practice using 'bottom-up' approaches. #tap engages all actors in the built environment including thinkers, users and makers. The initiative is local in context and global in agenda, encouraging an international wealth of ideas for empowerment and development. #tap's most potent platform so far is tap:Exchange, bringing issues of critical concern in the built environment to a live audience in the form of seminars, workshops, exhibitions and other related formats.
On Friday, December 4 2015, The Cass, London Metropolitan University, will host the next tap:Exchange on 'tapping local resources for sustainable development: transcultural praxis'. With Architect Elsie Owusu as our guest speaker, the event will bring together a practicing Architect with a PhD from Rome; a PhD candidate (Canterbury School of Architecture) from Athens; an Architectural Technologist from Dublin; and an RIBA Part 2 Architecture student (The Cass) from London to address what is local about foreign in the context of transcultural architecture in Ghana.
Please confirm your attendance via Eventbrite as spaces for both the workshop and seminar are limited.
The Architects' Project is a fully-independent initiative by Juliet Sakyi-Ansah with her team of forward-thinking volunteers from across the world.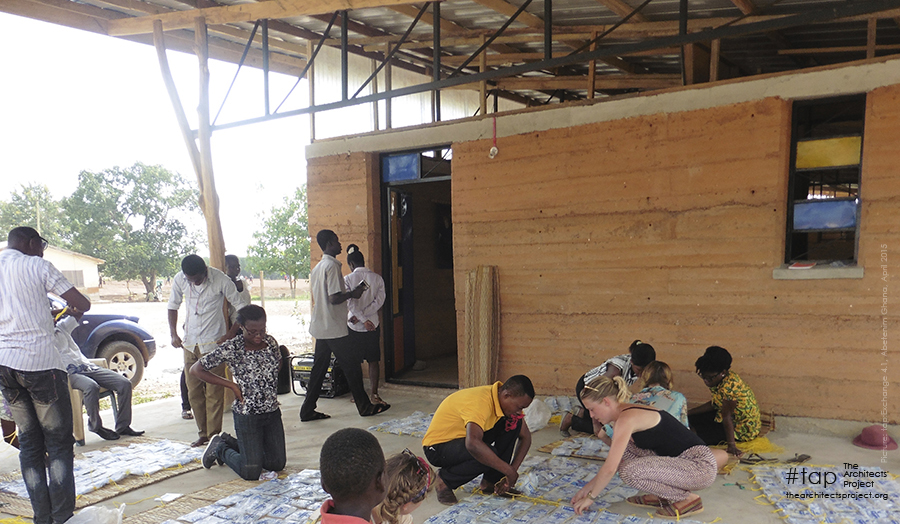 News details
Location
Central House


59-63 Whitechapel High Street




London E1 7PF

Date

Friday, 4 December
Workshops: 3pm-6pm
Talks: 6pm-8pm

Ticket