Dialogues of Space
New exhibition at Korean Cultural Centre UK curated by students of Cass MA Curating the Contemporary taught in partnership with Whitechapel Gallery.
The Korean Cultural Centre UK presents Dialogues of Space, an exhibition that explores physical and metaphorical spaces through the medium of photography by Korean contemporary artists Onejoon Che and Heeseung Chung. The exhibition has been curated by MA students from the Whitechapel Gallery and The Cass, London Metropolitan University.
Onejoon Che's precise documentary photographs of architectural structures, abandoned urban sites and buildings provides a conceptual counterpoint to Heeseung Chung's large-scale, intimate and poetic interiors, opening up a discourse on human presence and its echoes through cityscapes. Seen together, these bodies of works show personal and political spaces in Korea's present social and physical landscape. Sparking a discussion of the role of contemporary art in the representation of society, Dialogues of Space highlights the skill and versatility in contemporary Korean photography.
Heeseung Chung (b. 1974, Seoul) is a photographer and maker of artist's books. Her quiet, contemplative works show beauty in everyday objects, exquisitely making use of the capacity of her medium. Visitors will see a series of largescale on the subject of architectural, bodily and symbolic space, from the enigmatic Room with revolving doors 2, 2014, and the wistful Untitled, 2013, to the Triptych Curves, from 2010.
Onejoon Che (b.1979, Seoul) has used photography to record a process of socio-political transition in modern Korean society which is still ongoing. Meanwhile, he has also explored the trauma of the military regime in films and archive installations. Che has participated in a number of exhibitions throughout the world, such as the Taipei Biennale, Palais de Tokyo Module, the New Museum Triennial, and the Korean Pavilion at the Venice Architecture Biennale.
Dialogues of Space has been curated by Alice Montanini, Anna Viani, Antonio Terzini and Emma Warburton, students of the MA Curating the Contemporary, jointly taught by the Whitechapel Gallery and The Sir John Cass School of Art, Architecture and Design at London Metropolitan University.
This exhibition is part of the KCCUK-Collaboration. It is an annual exhibition programme at the Korean Cultural Centre UK that aims to support emerging curators from UK art educational institutions. Over the last decade, the opportunities for young curators to present their practices have become less available in the UK. By encouraging partnerships between emerging curators in the UK and Korean artists, this programme aims to support various types of curatorial research and exhibition projects through bilateral collaboration with contemporary Korean art.
The Cass enjoys several close links with Korean institutions, and previosuly collaborated with the Korean Cultural Centre on the Out of the Ordinary exhibition in February 2015.
Image: Heeseung Chung, Room with Revolving Doors 2, 2014. Courtesy the artist.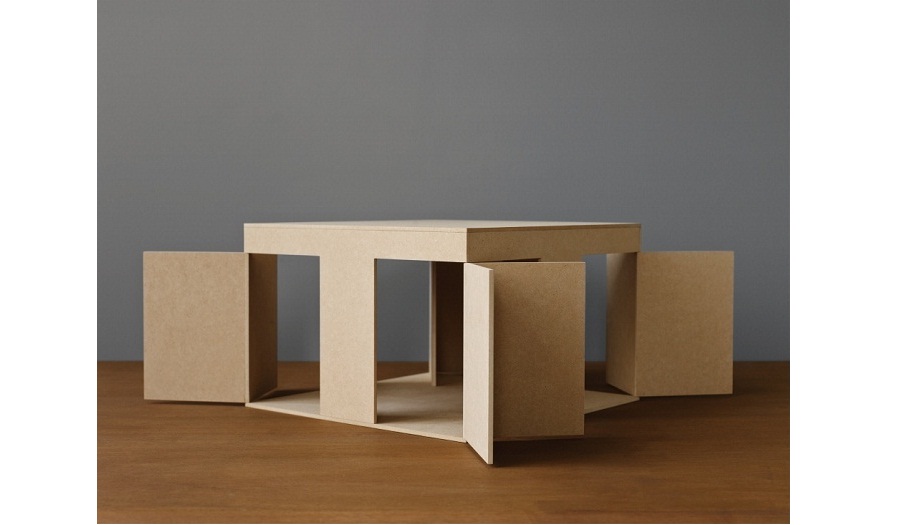 News details
Dates
15 December 2015 - 6 February 2016
Location
Korean Cultural Centre UK
Grand Building
1-3 Strand
London WC2N 5BW
Press View
15 December 2015, 10am-12pm