The Whistleblowers: Inside the UN
Purna Sen, Visiting Professor of London Met's Child and Woman Abuse Studies Unit, features in a new BBC documentary on wrongdoing and abuse in the UN.
Date: 21 June 2022
London Met's Professor Purna Sen is set to feature in a documentary exploring wrongdoing, corruption, and whistleblowing at the UN.
Told by insiders with decades of experience working at the world's top diplomatic institution, The Whistleblowers: Inside the UN gives first-hand accounts of what happens to staff when they report allegations of wrongdoing. Their stories reveal a culture of untouchability that reaches the highest levels of the organisation.
The UN has more than 35,000 staff and most are protected by immunity from local laws once they are employed by the UN. This means staff complaints are investigated internally. The UN has a budget of more than £50 billion a year, and the whistleblowers allege a wide range of sexual abuse and corruption across many UN agencies, including the Human Rights Council, UN Development Programme, the World Food Programme and Unaids.
At great personal cost, the people in this film reveal their accounts of what happened when they tried to take on the UN's hierarchy and the organisation's culture of silence.
Purna Sen joined the Child and Woman Abuse Studies Unit (CWASU) in November 2020 as a Visiting Professor, where her work focuses on internationalising and facilitating joined-up learning on work to end violence against women.
She said, "The accounts of abuse and harassment shared by the whistleblowers are enraging, heartbreaking and - sadly - not a surprise. I honour the courage of those who have spoken and I recognise and respect why others don't feel able to come forward.
"The UN is the birthplace of many rights provisions but is not doing enough to uphold the right to a workplace free of violence and harassment; in fact it is seen by many with little or no power as an organisation which protects their abusers.
"The accounts given in this documentary are not new but they are getting more attention. Those who fund the UN must now support, financially and politically, an external, independent panel that documents the problems and makes a work plan for lasting change."
Professor Sen commented on issues raised in the documentary on BBC Newsnight, which is available online.
The Whistleblowers: Inside the UN will broadcast on BBC2 at 9pm on 21 June 2022, and will then be available on BBC iPlayer.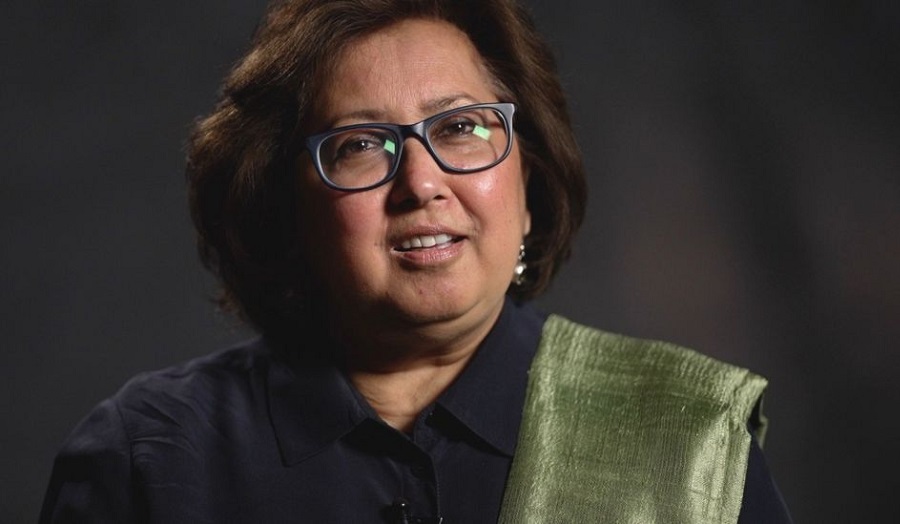 More information on:
Image: Purna Sen in a still from the documentary. Credit to BBC.