Operation Herbody: Cass lecturer stages ambitious live art experience
Cass Fine Art tutor Deej Fabyc performs 'Operation Herbody' which explores the medicalisation of the female body, as part of the FBI+ collective.
Date: 14 June 2019
Deej Fabyc, who teaches on the Fine Art BA at The Cass, will be participating in a unique live art experience with the FBI+ collective at the Milton Keynes Museum later this month and then at the Milton Keynes Gallery on 4 July.
Operation Herbody is an Arts Council England funded project which highlights how the medicalisation of the female body during pregnancy, fertility treatments, menopause, mental and general health issues, and cosmetic surgery distances them from their bodies.
Each artist speaks/acts from their own experience, and tells a story in their own unique way. Expect a candid, funny live art piece, with real-life stories, ritual, film, and motion-sensing music technology.
The first performance will take place on the 22 June at 11.30am at the Milton Keynes Museum with the second taking place on 4 July at 7.30pm at Milton Keynes Gallery.
FBI+
FBI+ are Deej Fabyc, Penelope Best, Danielle Imara and Sarah Andrew. Fabyc's risk-taking live and video art, Best's dance psychotherapy, Imara's outsiders' experience and interactive music tech, plus Andrew's work around fine art and the law are a powerful mix.
The project is funded by Arts Council England and Milton Keynes Community Foundation, FBI+ have offered local workshops around their themes at Arts4Health MK, Lovatt Fields Retirement Village and Milton Keynes College.
Image: FBI by Christa Holka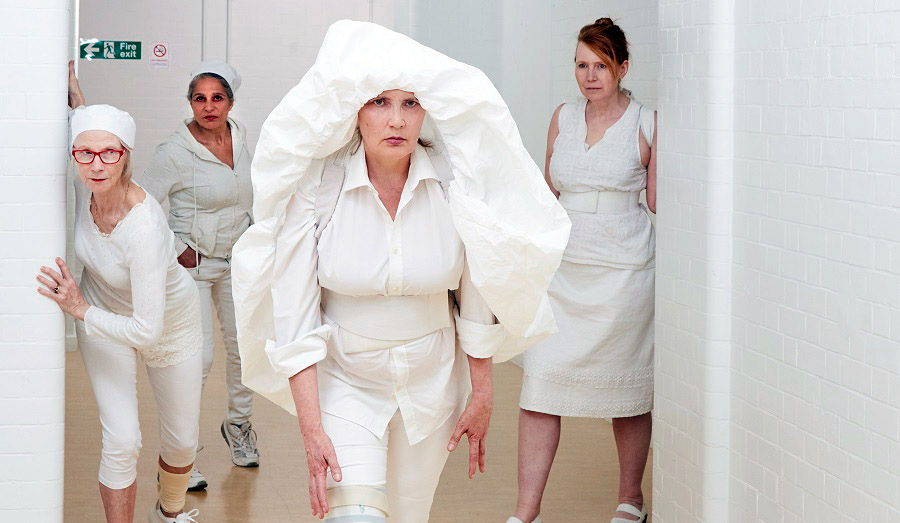 News details
Date

Thursday 22 June 2019, 11.30am-3.30pm
Book tickets
Milton Keynes Museum
Location
Milton Keynes Museum
McConnell Drive
Wolverton
Milton Keynes MK12 5EL
England
Follow The Cass
@TheCassArt