Navigating Clearing: 5 Top Tips for University Applications
The university application process can be an exciting but nerve-wracking experience. Here are five top tips to help you successfully navigate the Clearing process.
Date: 16 August 2023
Clearing is a service, open every year between July and September, that can help you find a place on one of our full-time undergraduate courses starting in the autumn. Clearing is ideal if you decide you want to go to university a little later than usual, you don't get the grades you were hoping for, or you've changed your mind about the course or university you originally chose.
Top Tips
1. Stay calm and be prepared:
Entering Clearing might feel overwhelming but remember that you're not alone in this process. Stay calm and approach the situation with a clear head. Before Clearing even begins, research universities and courses that interest you. Have a list of backup options ready, so that if you do find yourself in a Clearing situation, you're prepared with choices you're genuinely excited about.
2. Act quickly:
Clearing operates on a first-come, first-served basis. Universities have a limited number of spaces available, and they fill up fast. As soon as you receive your results and know you're in Clearing, start contacting universities immediately. Have your personal statement, exam results, and any other necessary documents ready to share with admissions teams. The sooner you reach out, the more options you'll have.
3. Be yourself:
When you call universities during Clearing, be prepared to make a strong case for yourself. Explain your academic achievements, your passion for the subject, and any relevant experience you have. Be sure to ask questions about the course content, facilities, and any other concerns you might have. Admissions teams appreciate students who have done their homework and show genuine interest in their institution.
4. Be open to all options:
While you might not have initially considered some of the courses or universities available in Clearing, be open to exploring new options. However, make sure that any choice you make aligns with your interests, goals, and strengths. Avoid making hasty decisions purely out of panic. Take the time to evaluate whether the course and university are the right fit for your educational journey.
5. Seek support:
Applying through Clearing is fast-paced and can be an emotionally taxing process. Don't hesitate to seek support from your teachers, family, and friends. They can offer advice, help you stay level-headed, and provide valuable insights as you make your decision in the face of your original plans changing. Remember, it's okay to ask for help; you're not alone in this journey.
The Clearing process might seem daunting, but it can also be a gateway to exciting opportunities. By staying calm, acting swiftly, being flexible, and seeking support, you can navigate the process successfully and find the right university and course that align with your aspirations. Remember that your journey in higher education is unique, and Clearing can be a chance to embark on a path you may not have considered before.
Read answers to other common questions about Clearing in our frequently asked questions.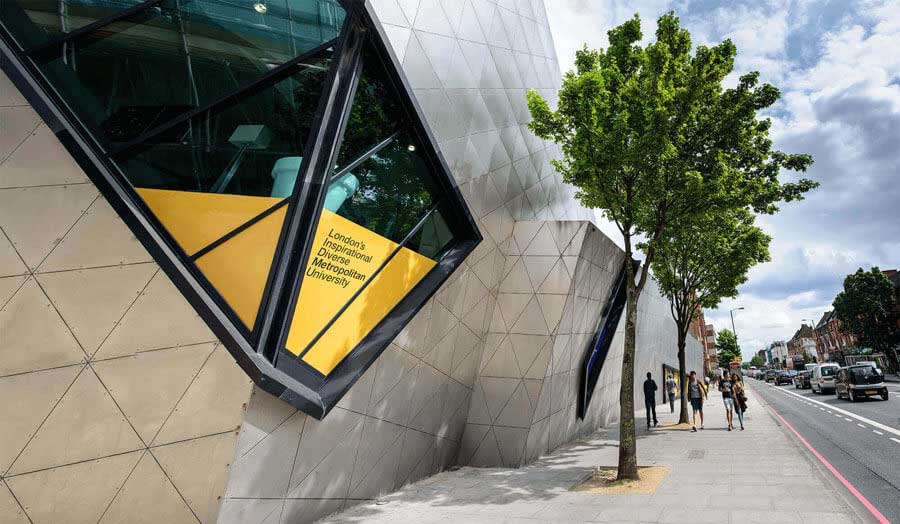 Deon-Nadine Butler, Director of Marketing and Communications at London Met secured her place on a BA Course in Media and Cultural Studies at Middlesex University through clearing.

"I will always be so grateful for the opportunity that Clearing provided me. I wasn't exactly sure where I wanted to go to University, but I ended up finding a course that I loved. I graduated and I'm now proud to work for a University that does such a good job of Clearing and gives students the same opportunity I had."
"Also I think it's important for students to remember that once you've arrived at university, the path you took doesn't matter! I wish the best of luck to everyone joining London Met – we can't wait to have you on campus."