Acclaimed choir formed at The Cass presents: Le marteau sans maître
Musarc, the choir established at The Cass, present Le marteau sans maître their third 'folk meet on a midsummer day until dusk' at the former Whitechapel Bell Foundry.
Date: 04 July 2019
Musarc, the acclaimed choir and research project formed at The Cass, are presenting an evening of contemporary experimental music and performance in London's former Whitechapel Bell Foundry on 6 July, featuring nine new commissions from international artists.
Doors will open at 6pm to a space flooded by daylight. As darkness falls, the audience's senses will slowly attune to finer details and the changing atmosphere in the auditorium. The event ends by candlelight, just after sunset, to the singing of William Byrd's Mass for Four Voices. The atmosphere of the concert will be informal, with breaks between performances offering time for attendees to talk and eat.
There will be no artificial lighting in the space. The audience will be given candles to illuminate the auditorium as darkness descends. The concert is expected to finish soon after sunset, which will be at 9.19pm.
There is no fixed stage, and the performance arrangements will change as the evening progresses. The audience is invited to move around, stand or sit on the floor. Blankets will be provided in addition to benches.
Le marteau sans maître (The Hammer without a Master)
Digging through the deepest layers of archaeological time, André Leroi-Gourhan concluded that for millions of years, human culture and technology evolved without complex language, rational planning or abstract 'thinking at a distance'. Instead, it progressed in a poetic state, animated by rhythmic performances of embodied minds in dialogue with the material affordances of their environment.
Musarc is one of the UK's most progressive choral collectives. Since its formation in 2008 at The Cass, the ensemble has developed an extensive repertoire and body of work which explores the social form, the history and the material agency of music through a series of concerts, collaborations with artists and composers, research and teaching projects, as well as numerous commissions from festivals and arts organisations in the UK and abroad.
Commissioned artists: Amina Abbas-Nazari, Sam Belinfante, Lin Chiwei, Greta Eacott, James Luff Nissa Nishikawa, Steve Potter, Heleen van Haegenborgh, Rūta Vitkauskaitė and Natasha Zielazinksi.
Read more about the event, the artists and book tickets.
Image: Nissa Nishikawa, On the Ley. Photo: Cat Stevens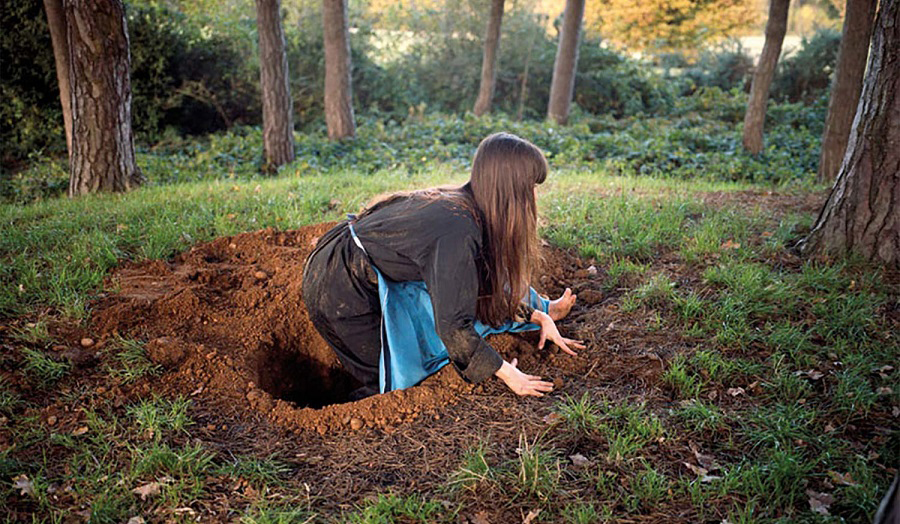 News details
Date

Saturday 6 July 2019, 6.30-9.30pm
Book tickets and more information
Musarc
Location
Whitechapel Bell Foundry
32 Whitechapel High Street
Entrance via Fieldgate Street
London E1 1DY
Follow The Cass
@TheCassArt