Improving social inclusion for London's young people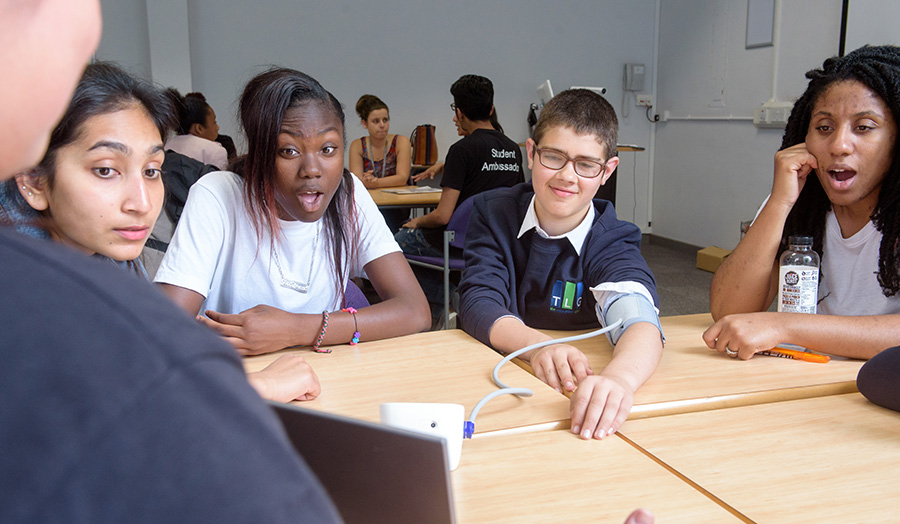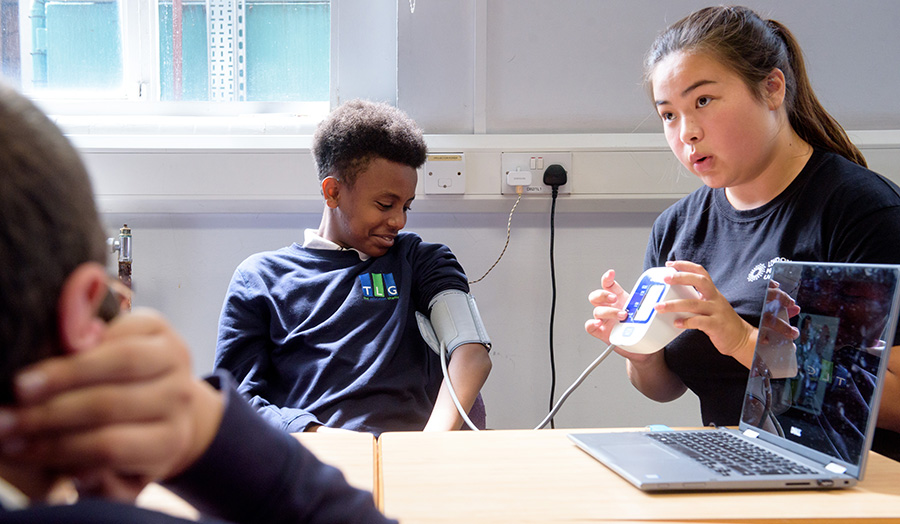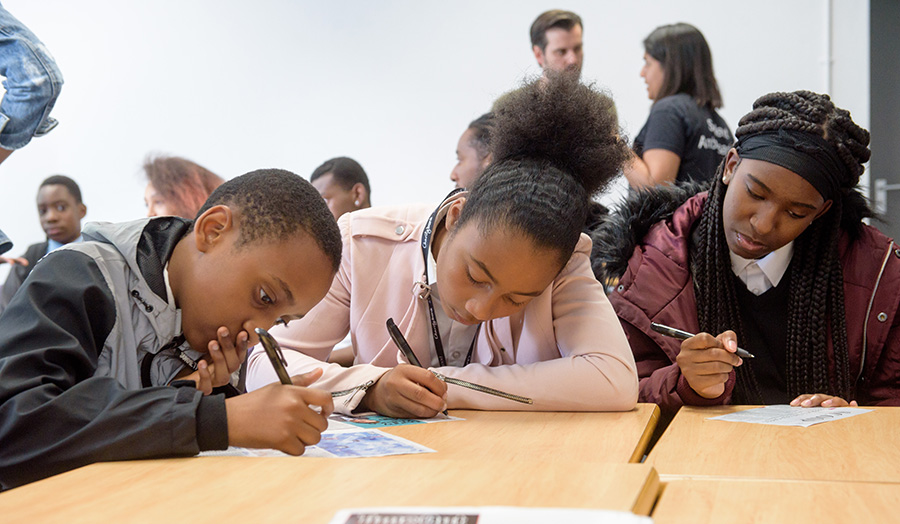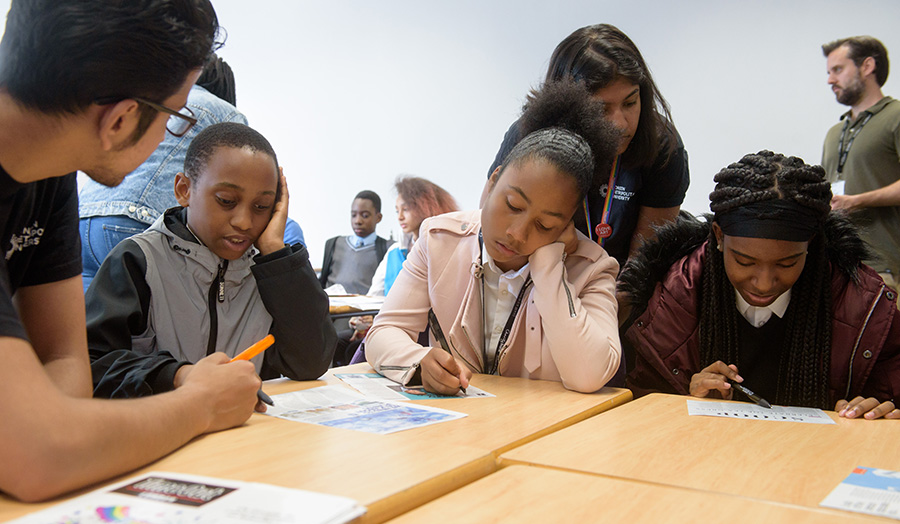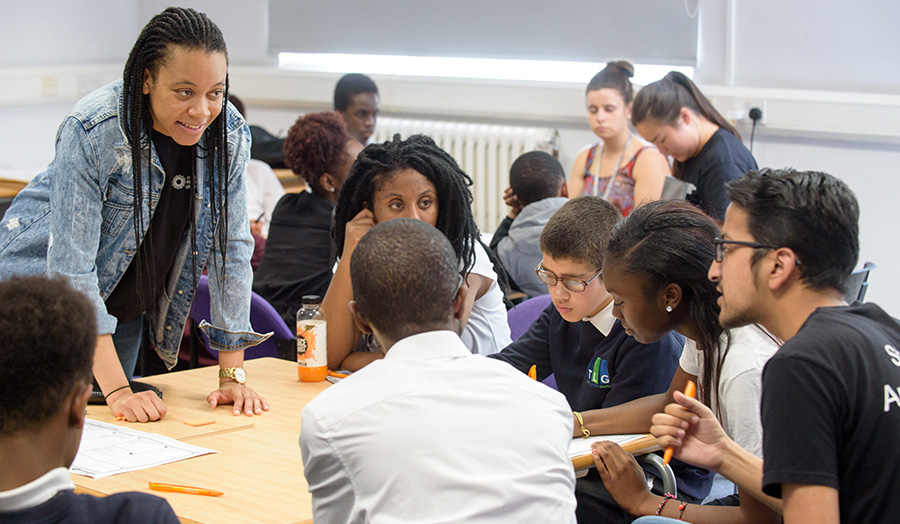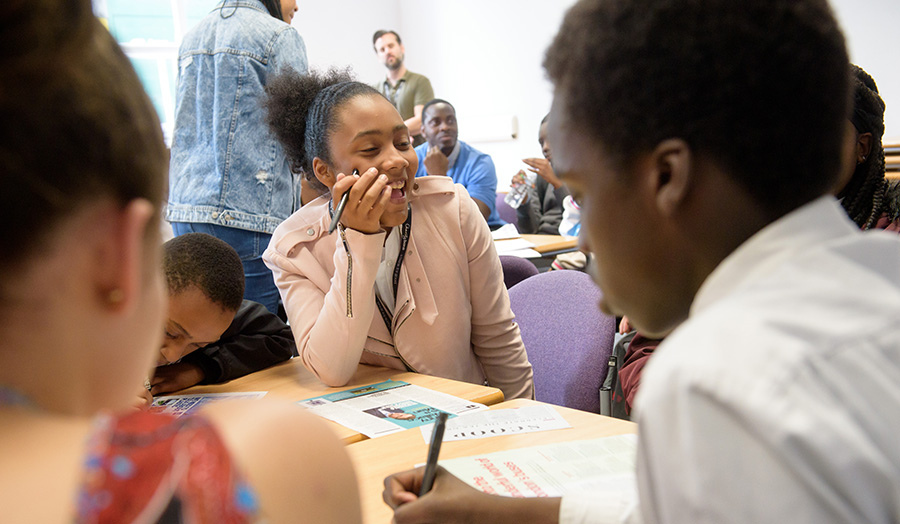 Improving social inclusion for London's young people
London Met's Widening Participation team work with young people across London and host a range of taster days to give tomorrow's leaders a taste of university life.
Date: 18 July 2018
An interactive and thought-provoking taster day was held at London Metropolitan University on Thursday 12 July which invited participants from Transforming Lives for Good (TLG) to get a taste of university life and help them decide if higher education is a viable education option.
Organised by Renzo Veschini, Widening Participation Officer at London Met, the day invited students aged 11-14 from TLG into the University to explore different subject areas such as business, art, creative writing, biomedical science, psychology and cyber security. The young people took part in a series of short interactive workshops delivered by Student Ambassadors from London Met.
"One of London Met's key aims is to make a difference to people's lives and we in the Widening Participation team particularly focus on those students who have additional barriers to accessing higher education," Renzo said.
"We work with a whole range institutions, from primary schools through to colleges across London, and offer regular taster days and other activities to introduce students to university, help them make informed decisions about their educational journey and show them how higher education can be beneficial to them.
"It's really satisfying to watch these students engage in the activities and gain inspiration to follow their own path to a successful future."
TLG are a Christian charity who work with a wide range of churches across the UK. The charity works to support vulnerable children and part of their mission is to provide access to universities. TLG's main aim is to help churches to bring hope and a future to struggling children.
"I have found the taster day very eventful and interesting," said Rory Junior Francis, 14-years-old, who attended London Met's taster day.
"I really liked the radio studio because I have a passion for music and it has given me something to think about with my own music career. I also really liked seeing the gym and when I was there, I saw two guys using weights and that's given me thought for my own exercise regime.
"The science lab was great to see as well. I saw some writing on the board which looked like it was hard to read but very educational as well.
"I want to go to university and today has made me think about applying to London Met in the future."
The Student Ambassador Programme is a paid opportunity open to any current London Met student. The big advantage is that you decide your own working hours.
Being a student ambassador gives you the opportunity to improve your CV by gaining valuable work experience, while at the same time offering you various free training sessions and the chance to make some extra money.
Find out more and how to apply on our website.
Please note: applications are currently closed for the summer but they will resume in autumn 2018.