New book of photographs from The Cass alumnus David George
Hackney by Night a new book of photographs by David George, an alumnus of MA photography at The Cass has been published by Hoxton Mini Press.
David's photographs of Hackney reveal the eerie allure of the city that most of us miss while we are sleeping. "People have said that my pictures look like crime scenes when they've just taken the police tape down," he says, but he thinks there's an ethereal beauty in the earthy lighting and quietness. "The known becomes the unknown at night. It adds theatre to what usually looks quite mundane." George maps out and researchs areas during the day before returning after dark to stage long-exposure shots. The images are accompanied by a short story by Karen Falconer that takes the reader on a parallel journey into the night of the narrator's past and a painful memory that is unresolved.
David George is also co-founder of the Uncertain States Collective which was establshed while he Spencer Rowel and Fiona Yaron Field were studying at The Cass.
Buy Hackney by Night from Hoxton Mini Press.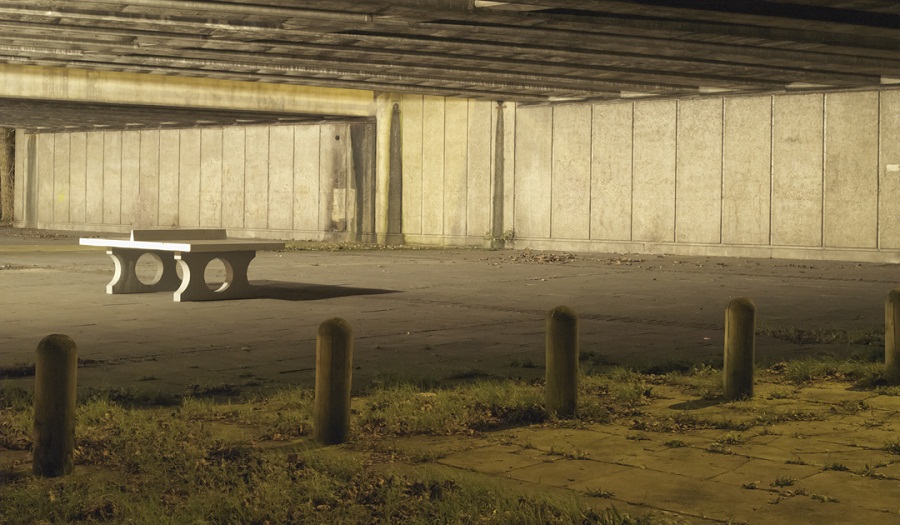 Hackney by Night Gallery