Exploring diversity sensitive parliaments
London Met hosted a research seminar on Diversity Sensitive Parliaments as part of the Global Diversities and Inequalities Research Centre seminar series.
Date: 23 April 2021
London Met's Professor Diana Stirbu provided an in-depth case study into how the Welsh Parliament has worked to ensure that individuals from a wide range of backgrounds are not deterred from standing in elections.
As a relatively new political institution, the Welsh Parliament has used various policy and institutional levers such as remuneration package, workplace conditions and policy inquiry to promote equity and diversity among parliamentary candidates.
Professor Stirbu, co-author of Unpacking Diversity. Barriers and Incentives to Standing in Elections for the Welsh Parliament, said "In the age of increasing distrust in politics and political representatives, and of increased polarisation of the political discourse, issues of diversity (or lack of) and inequality have become paramount in understanding new dynamics between structure, agency and power in representative democracy.
"Central to these dynamics are political institutions and their role in addressing diversity and inequality at a local, regional, national and global scale.
"This seminar explored the role of and scope political institutions have in tackling issues of lack diversity in our politics from the perspective of feminist democratic design and that of deliberative design and change in new political institutions."
Professor Sarah Childs, the author of the Good Parliament Report (2016) and co-author of Feminist Democratic Representation also presented a roadmap achieving of diversity sensitive parliaments based on her extensive work supporting the Westminster Parliament.
The plenary discussions also discussed the role of activist feminist academic actors in shaping discourse and achieving impact.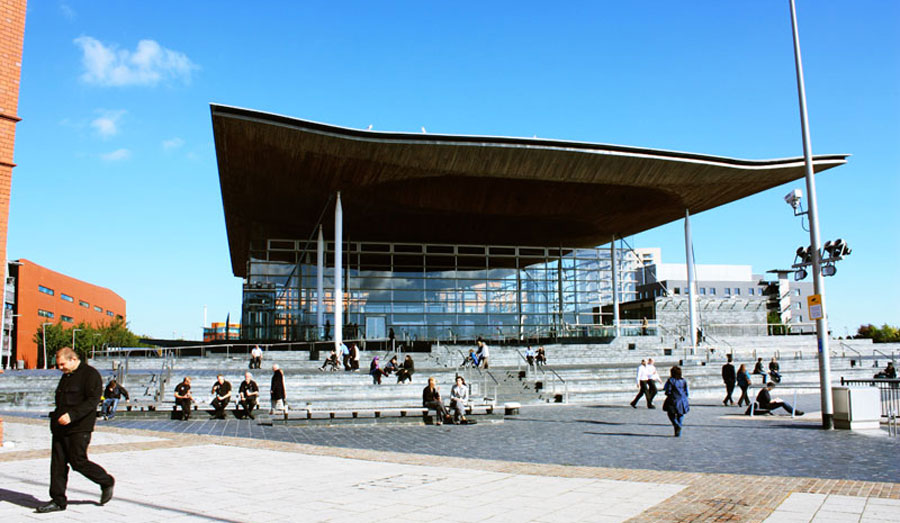 Pictured: Senedd Cymru - Welsh Parliament