Diana joined London Metropolitan University in April 2010 after obtaining a PhD in management and governance studies from the University of Liverpool Management School. Since then, Diana has been an active researcher and educator in the fields of public policy and governance. She contributes to teaching in the Master of Public Administration (MPA) course. In September 2019, Diana was promoted to Professor of Public Policy and Governance. Diana leads and co-leads a number of research projects and initiatives in the School of Social Professions, including the Greater London Authority (GLA) commissioned Social Integration & Regeneration Learning Network. Diana is currently undertaking an Academic Fellowship with the Welsh Parliament, conducting research into measuring the effectiveness of the Senedd's committee system. Diana is also a member of the Global Diversities and Inequalities Research Centre at London Metropolitan University.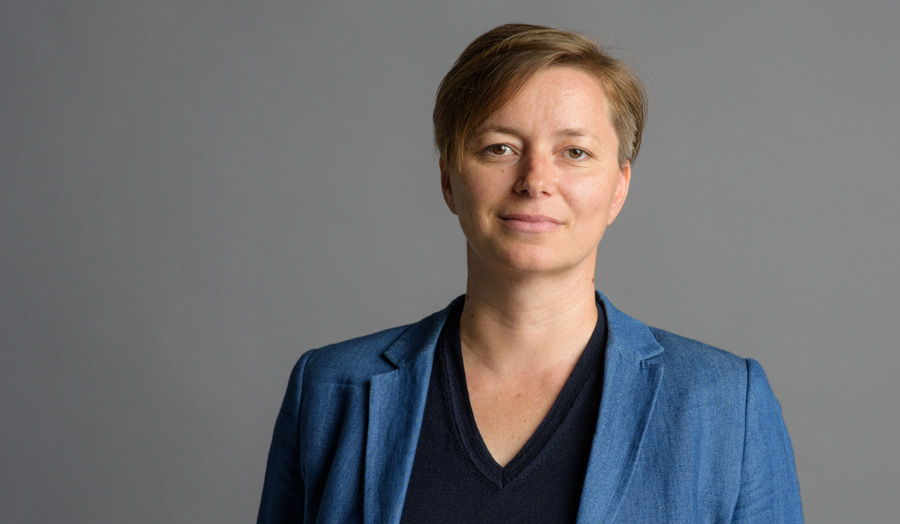 Professor Diana Stirbu
Biography
Professor Stirbu specialises in public administration and governance reform from a devolved and territorial perspective in the UK, as well as in strategic management in political and public organisations. Her emphasis lies particularly on Welsh and English devolution. More broadly, Diana's work focuses on contemporary issues in parliamentary democracy, such as public engagement, gender representation, and parliamentary governance. More recently, Diana has developed a keen interest in service design with public administration focus.
Professor Stirbu often undertakes advisory and consultancy work in relation to the Welsh Parliament / Senedd Cymru, provides expert advice on constitutional and legislative matters and delivers bespoke executive training for overseas civil servants. She acted as an Independent Trustee for the Centre for Public Scrutiny between 2016 and 2019 and promotes the importance of scrutiny and accountability in the governance process. Diana works closely with the Institute of Welsh Affairs in order to support their policy and governance stream of work.
Teaching and interests
Professor Stirbu's teaching interests include:
contemporary issues and debates in public administration and governance
public policy design, processes and actors
strategic management in the context of the public sector and non-profit organisations
public service design and innovation
All areas are extensively covered in our Master of Public Administration (MPA) course
Professor Stirbu has a particular interest in embedding data literacy skills the curriculum, as well as in building service design and scrutiny capacity within organisations more generally.
Professor Stirbu's research interests and expertise are broad but she particularly welcomes interest from potential PhD students in the following areas:
public administration reform in transitional/developing countries;
gender representation in politics and public life;
administrative and constitutional reform in the UK;
public engagement, co-creation and co-design of public services.
Publications
McAllister, L. and Stirbu D. (2021) – 'Gender Quotas in the Senedd's Elections: Obstacles and Potential', TBC

Stirbu, D. (2021) – 'Public Engagement and the Aspiration of New Politics in Wales', TBC

Stirbu, D., Larner, J. and McAllister, L. (2018) - 'Gender Representation in Wales: New Approaches to Candidate Selection in UK's Devolved Legislatures and Beyond', in Cordero and Coller (eds.) Democratising Candidate Selection. New Methods, Old receipts?, Palgrave Macmillan.

Scully, R., Stirbu, S. and Pritchard, W. (2018) - Unpacking Diversity. Barriers and Incentives in Standing for Election to the National Assembly for Wales, Cardiff: National Assembly for Wales.

Stirbu, D. and McAllister, L. (2018) - Chronicling National Assembly Committees as Markers of Institutional Change, Journal of Legislative Studies, October 2018, DOI: 10.1080/13572334.2018.1516606.

Stirbu, D. (2015) - 'Spaces for change: Devolution and the changing UK policy landscape', Public Administration Issues, No. 5, Special Issue, pages 66-81.

Cole, M., McAllister, L. and Stirbu, D., (2014) 'The capacity of the National Assembly for Wales', UK Changing Union Project, Cardiff: WGC.

Stirbu, D.S. (2011) – 'Female representation beyond Westminster: Lessons from Scotland and Wales', Political Insight, Vol. 2, no. 3, 32-33.

Stirbu, D. (2011) – 'Strategic management in parliamentary organisations. The case of shaping the National Assembly for Wales Strategy for 2007/11', GSTF Proceedings: Annual International Conference on Political Science, Sociology and International Relations, DOI: 10.5176/2251-2403_PSSIR36.

** Stirbu, D.S. and McAllister, L. (2011) – 'An Exercise in Democratic Deliberation: The All Wales Convention's Contribution to Constitutional Change, Contemporary Wales, Vol. 24, 64-85.

** Stirbu, D.S. (2009) – 'Instituting Constitutions: The Internal Reconfiguration of the National Assembly for Wales from 2005 to 2007', Contemporary Wales, Vol. 22, 95-112.

Stirbu, D.S. (2009) – 'Reclaiming Politics: The Scottish Parliament and the New Politics', e.Pol - Political Education Forum Journal, Vol. 2, no.1, 25-27.

** McAllister, L. and Stirbu, D.S. (2008) - 'Influence, Impact and Legacy: Assessing the Richard Commission's Contribution to Wales's Evolving Constitution', Representation, Vol. 44, no. 3, 209-224.

McAllister, L. and Stirbu, D.S. (2007) - 'Opportunities for Gender Innovations in a New Political Space', The International Journal of Interdisciplinary Social Sciences, Vol. 1, no.5, 11-18.

McAllister, L. and Stirbu, D.S. (2007) - 'Developing Devolution's Scrutiny Potential: A Comparative Evaluation of the National Assembly for Wales's Subject Committees', Policy and Politics, Vol. 35, no.2, 289-309.
*** Submitted to REF2014
Available for
Professor Stirbu contributes more widely to various media outlets as well as to public consultations and debates, academic and practitioner conferences. She is available for commentary and analysis in relation to gender and diversity (representation and impact), constitutional politics in Wales, social integration and regeneration of cities, public engagement and participation.
In the past, Prof. Stirbu submitted written evidence to parliamentary committees and appeared as an expert witness in front of the parliamentary committees in the Senedd / Welsh Parliament.
A portfolio of her research-based contributions and commentary can be found on her Governance Insights blog.
For any media inquiry, Professor Stirbu can be contacted via:
E: d.stirbu@londonmet.ac.uk
Twitter: @Diana_Stirbu
Contact Professor Stirbu
Professor Diana Stirbu
Professor of Public Policy and Governance