EVENT: Rogelio Salmona - Bricks & Poetry
'Bricks & Poetry', a talk by Rogelio Salmona.
Date: 25 March 2019
Who is Rogelio Salmona and why don't we know about this significant modern Colombian architect? Why did he dedicate his career to working with brick and what inspired his sculpted masonry architecture? Who are the craftsmen that built these significant buildings?
In this special event hosted by The Cass, the second Rogelio Salmona Fellow, Dominic Oliver Dudley, will present his research following a 6-week trip to Colombia in 2018. The talk will explore Salmona's poetic approach to brickwork construction, followed by an informal Q&A with refreshments.
The British Council Rogelio Salmona Fellowship continues to explore and introduce an architect that remains relatively unknown in the UK, despite Salmona's prolific career and powerful influence in Colombia and Latin America. The event will include details on this years open call, and is open to architects, designers and all creative practitioners who have an interest in exploring the work of Rogelio Salmona in Colombia. For further information visit design.britishcouncil.org
Attendance is free but registration is required before Friday 5 April.
Image: Gimnasio Fontana, Bogota by Rogelio Salmona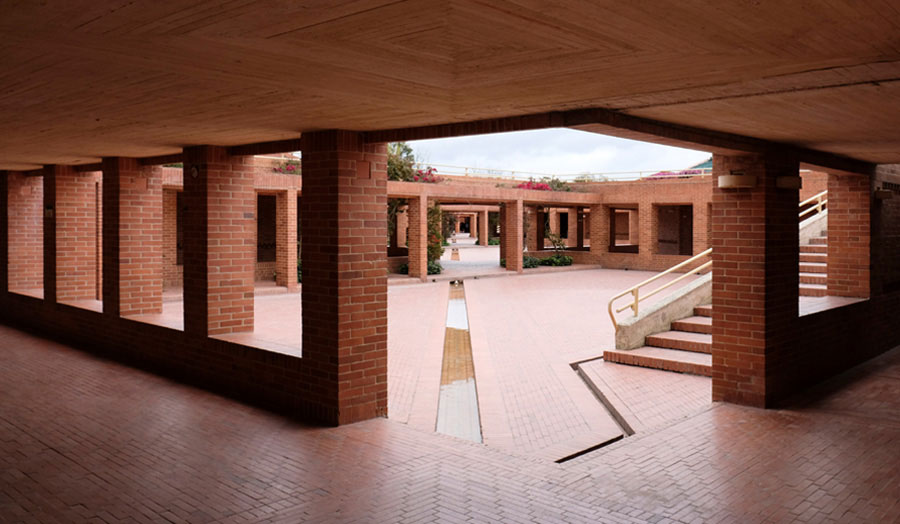 Details
Date/time
Tuesday 9 April 2019, 7.00pm
Book now
Register
Location
The Cass, London Metropolitan University
Calcutta House, Old Castle Street, London, E1 7NT
Basement Lecture Theatre GSB-01
Follow The Cass
@TheCassArt