EVENT: Karen Knorr: Transcultural Migrations
Talk by leading photographer as part of series in collaboration with London Independent Photographers.
The Cass is delighted to welcome photographer Karen Knorr to deliver the latest in the London Independent Photography (LIP) talk series on the 27 th February from 6.30pm. The artist will be discussing her projects of the past 20 years in France, India, China, Japan and the Middle East.
The talk events are being held in partnership between LIP and the Sir John Cass School of Art, Architecture and Design at London Metropolitan University. They are informal and social, and open to LIP members and non-members. Entry is free for The Cass/ London Metropolitan University students and staff presenting a valid ID card.
Karen Knorr is an internationally renowned photographer. Her most well-known work, called Gentlemen (1981-1983) was photographed in Saint James's clubs in London and investigated the patriarchal conservative values of Britain during the Falklands war. Karen's work developed a critical and playful dialogue with documentary photography using different visual and textual strategies to explore her chosen subject matter that ranges from the family and lifestyle to the animal and its representation in the museum context. Since 2012 Knorr has been visiting Japan to reflect on tradition within contemporary Japan referencing Ukiyo-e prints and folktales connected to Shinto and Buddhist heritage sites. Her first series entitled Monagatari, places animals and humans in temple sites found in Nara, Kyoto, Tokyo and Ohara. Her second related series Karyukai is inspired by the Kano's 36 portraits of poets also referencing "bijinga" prints of the 17th century. Women photographed by Karen Knorr were asked to compose waka and haiku reflecting on their life and dreams. Future projects are now developing in Italy, India, Japan and USA. Karen Knorr's work features in the current British Journal of Photography and she is presently exhibiting in a new exhibition on Masculinity at the Barbican.
Talking about the Transcultural Migrations ,Karen says " I will be contextualising my recent work these last 20 years in France, India, China, Japan and the Middle East referencing narratives from myth and origin stories that have circulated and mixed with Western Fables, stories and narratives. I am interested in hybridity and the boundaries where East meets West. Animals figure in my work as ciphers of alterity that interrogate our human anthropocentric currently being challenged by groups such as Extinction Rebellion".

Image: Detail from The Wedding Guests (2015) by Karen Knorr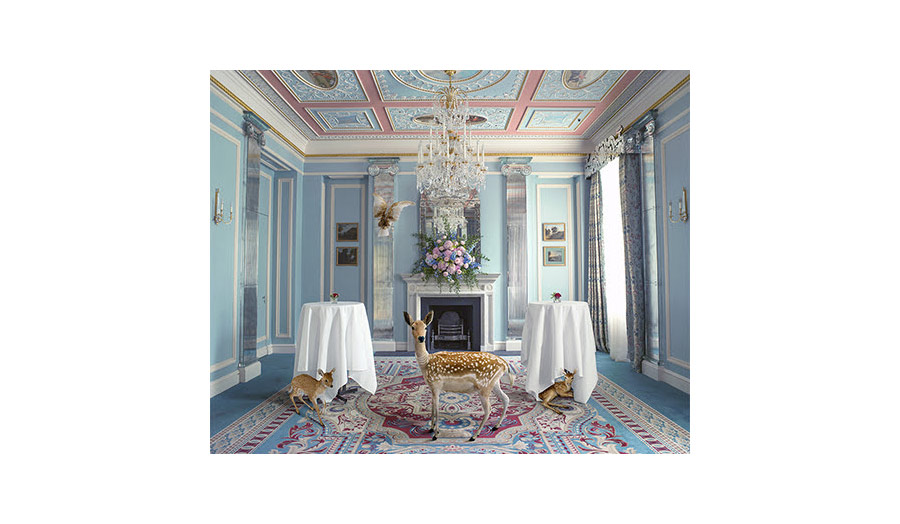 News details
Date
Thursday 27 February 2020 at 6.30pm
(Lecture 7pm Prompt)
Cost
Online £8.00 members £10.00 non-members
At the door £10.00 members, £15.00 non-members
Students free with a valid student card
Book now
Book for tickets here
Location
The Sir John Cass School of Art, Architecture and Design (The Cass)
London Metropolitan University
GSB-01 Lecture Theatre
Goulston Street
The Cass on Twitter
@TheCassArt