Developing a public health framework to tackle Violence Against Women and Girls
London Met's Child and Woman Abuse Studies Unit will develop the city of London's next Violence Against Women and Girls strategy, focused on prevention and early intervention.
Date: 26 October 2021
London Met's Child and Woman Abuse Studies Unit (CWASU) has been selected to develop the city of London's next Violence Against Women and Girls (VAWG) strategy.
CWASU developed the first VAWG strategy for the capital over a decade ago. This latest iteration takes a public health approach to tackling violence and abuse and is funded by the Mayor's Office for Policing and Crime (MOPAC).
This strategy will thus mark a significant and timely step change – it will consider whole systems and whole populations, rather than focusing on incident response.
The researchers at CWASU – Professor Liz Kelly, Dr Fiona Vera Gray, Professor Purna Sen and Dr Maria Garner – say it could see London become a world leader in crafting a prevention plan for a major city, developed and owned by key stakeholders. It aims to enable women to feel and be safer in the capital, and embeds an intersectional understanding which reflects London's diverse population.
The team said, "A public health approach to VAWG places prevention at its centre, alongside early intervention to limit unequal outcomes.
"While VAWG affects all women in terms of their safety and freedom, it does not do so equally. Victim-survivors bear more of the health burden, and this is inflected by additional health inequalities based on women's intersecting social positions, including, for example, on the basis of age, ethnicity, class and disability.
"The Mayor's VAWG strategy is being created in a moment when women's safety and police responses are matters of intense public concern, especially in London. The strategy must be seen to recognise this, whilst aligning with new policing plan for London."
They note that across London, and the UK more widely, reports of sexual and domestic violence are increasing, but charges and prosecutions are falling. In addition, increased numbers of women are seeking support from the specialist VAWG sector, but demand vastly outstrips supply.
"The emphasis on public health," the researchers say, "means this strategy is more than a refresh. It requires a reframing of VAWG and an invitation to other stakeholders to adopt this approach."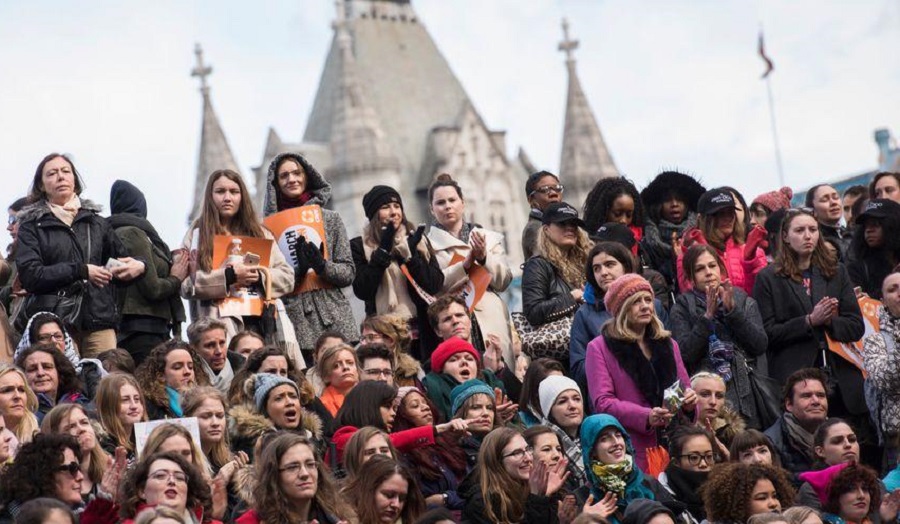 Pictured: a women's rights march in London