Cass Summer Shows 2018 – dates announced
Students from London Met's Sir John Cass School of Art, Architecture and Design showcase their talent with a season of summer events.
Date: 28 April 2018
Dates have been announced for this year's Cass Summer Show season, a series of events highlighting the work by hundreds of graduating students taking place over May, June and July during the 300th anniversary year of the death of Sir John Cass, the philanthropist after whom the school takes its name.
The main exhibition is set to be the most ambitious and extensive yet, with graduating students from all disciplines displaying their work across the school's Calcutta House complex in Aldgate for the first time. Leading up to the show is a rich programme of events which reflects the breadth and diversity of The Cass's creative output.
The season will launch on 10 to 12 May with New Beginnings: A Festival of Revolutions and Remix by Theatre and Performance students at Chelsea Theatre on the King's Road. Read more about New Beginnings and book tickets here.
From 22 May to the 1 June the school's Foundation Year students will exhibit their work at Calcutta House
On the 7 June, there will be a Fashion catwalk show hosted in the Wash Houses, Old Castle Street, showcasing work by graduating students from The Cass's BA Fashion course. You can get a taste of what to expect at our Project Red Show 2017 video here. Tickets for the events at 2pm or 6pm are free but book here
Students from all art, architecture and design courses will exhibit their work at the main Cass Summer Show from 22 June to 5 July, with a private view on 21 June from 3.00pm to 9.30pm. The extended private view day will include a series of prize giving ceremonies for Art, Architecture and Design students beginning at 3.30pm leading up to a launch party opening at 6pm. The school plans to make the most of the location, weather permitting, by arranging the closure of Old Castle Street to create an outside space between the buildings for the evening. The annual event is the biggest in the University calendar, regularly attracting 2,000 people on opening night to celebrate the success of our graduating students.
During the exhibition period there will be a variety of other events including a Livery Company awards ceremony for Upholstery and Furniture students on 28 June at 6pm, as well as one of performances, workshops and events for prospective applicants and employers.
On the 30 June there will be an Undergraduate Open Day for people considering a creative degree, offering a chance to both tour the show and to meet academic staff and students from the school.
If this packed schedule from The Cass isn't enough, students from Games and Animation courses at the University's School of Computing and Digital Media will present their work at Digital Toybox event on 14 June at Holloway Road, and Film students will screen their work at Final Cuts 2018, held at the British Film Institute (BFI) Southbank on 15 June from 2pm.
Find out more about studying in The Cass.
Image: cosmotic 1 and cosmotic 2 by Adele Lazzeri, BA (Hons) Fine Art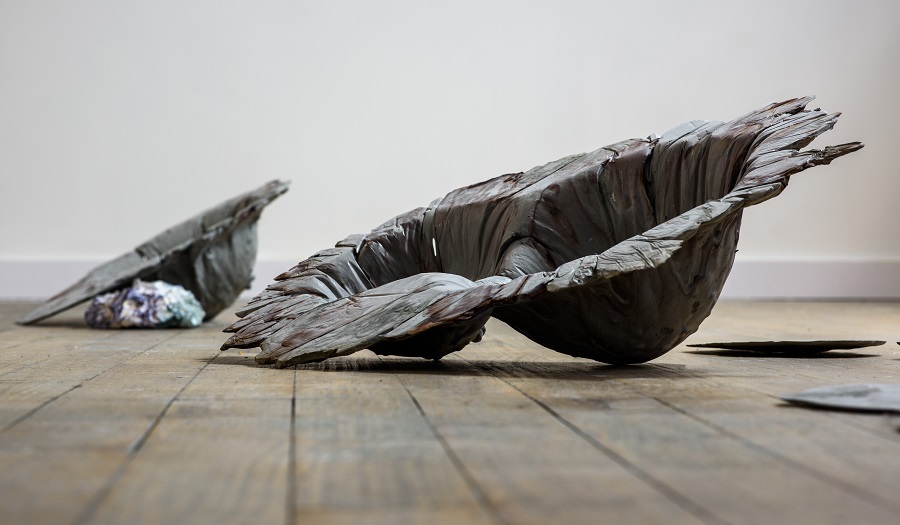 The Cass Summer Show

22 June – 5 July 2018

Monday to Friday

10am to 7pm

Saturday

11am to 6pm

Sunday

11am to 6pm

Venue

Calcutta House, Old Castle St, London E1 7NT

Join in

@TheCassArt #thecass