Films from London Metropolitan University's Film and Broadcast Production course to be screened at BFI on London's Southbank.
The Cass and The School of Computing and Digital Media announces Final Cuts, an annual celebration and screening of projects created by students on the BA (Hons) Film and Broadcast Production course.
The screenings will take place at the University as part of the annual Summer Show on 22 June and at the BFI London Southbank on 27 June at 2pm. Projects include films created by We Make Film, the successful in-course film production studio which students on the Film and Broadcast Production course join during their third year of study.
A wide range of fiction and non-fiction projects will be presented, from documentaries to music videos and more experimental work. In surreal Comedy drama Hippocampus directed by Heidi O'Loughlin and set in undersea restaurant, Alan the seahorse is on a date with Marina. After a recent fling between them, Alan is pregnant. Can he convince Marina to come to the table and be a good mum? The film's performers include top comedian and Arts Emergency founder Josie Long and Taylor Frost who is also currently appearing in Ron Howard's Genius. There are more surreal moments in The Bottle directed by Lukasz Snow in which strange magic is unleashed upon London from the banks of the River Thames. TV Pilot Sinners Haven directed by Leon Moore invites us to share the intrigues of a garish East End bar where the secrets are dirtier than the martinis and there is an arctic chill to Oates which focuses on a lonely girl who is obsessed with Captain Oates' heroic sacrifice.
The highs and lows of interpersonal relationships are explored in a number of films. In Olivia, directed by Ruben Gonzalez, a man seeks therapy to overcome a bad smoking habit only to realise his true addiction is his ex lover. In Azad Khan's Shadow an isolated man suffering from a mental illness, stigmatised by family and society, seeks affection but ends up sacrificing his own life for his family's honor. Gersiley De Sousa's Text Message follows Matt as he fights the urge to be suspicious of his partner's phone on the last leg on their relationship.
The lively programme sees short films interspersed with music videos including Maia Vahtramae, Koy, Close and Dance World Cup.
The annual Final Cuts screening grew out of the 'Exhibition and Representation' module, led this year by Paul Smith with Michael Upton, where students explore approaches to producing showreels, programming and showing work, and the uses of PR, marketing and social media. The event is free but booking is essential.
Image: Still from Hippocampus, 2017 (Dir: Heidi O'Loughlin)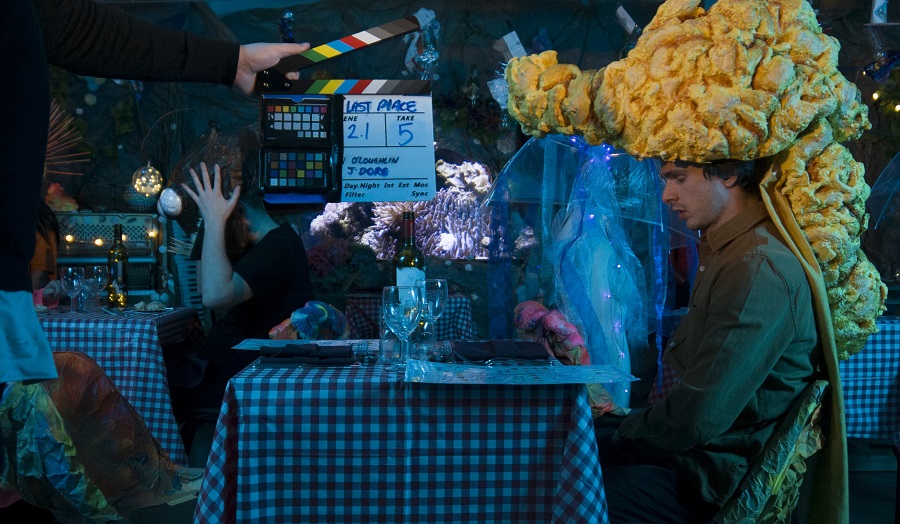 News details
Date/Time
27 June 2pm- 5pm
Venue
BFI Southbank
Belvedere Road
South Bank
London SE1 8XT
Book here
Evenbrite