Interior Design BA students show at Soho
First year BA Interiors work with the French Huguenot Church is being shown at an exhibition on Soho Square.

The work is a result of the live project 'Conscious Connections'; where first year interiors students worked with the church clients to develop their proposals for the currently underused crypt space on Soho Square. The students mapped local Soho neighbours, providing proposals based on local community needs that will allow the space to be both commercially viable and community sensitive.

The project follows the previous year's cross faculty project 'Soho Create' where Interiors, Animation, Musical Instruments and Fine Art proposed events for the summer festival in Soho.

The student work has received excellent feedback from the clients, with proposals being used to inform their ongoing briefs to consultants. The broad body of work has been so well received that it is also being developed into merchandising and promotional material for the fundraising campaign.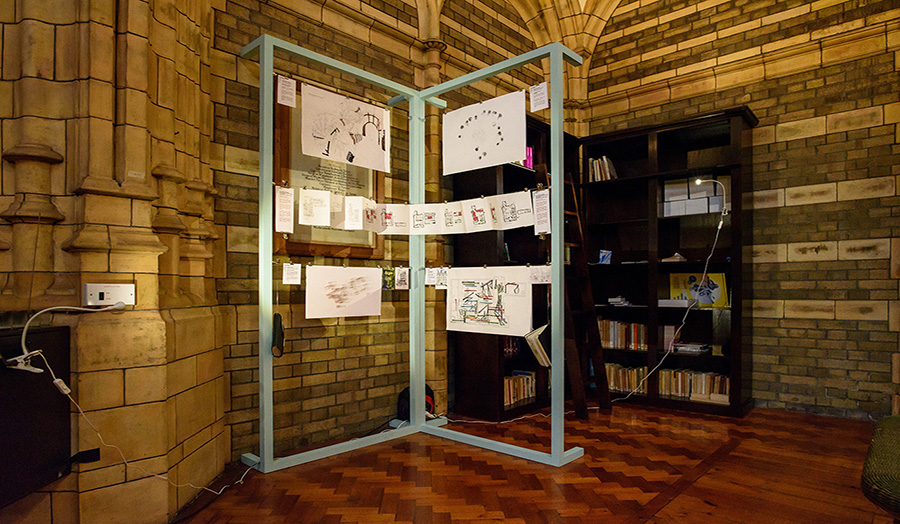 News details
| | |
| --- | --- |
| Dates | 19 September - 20 October 2016 |
| Location | |