Huguenot Projects at Soho Create Festival
About
Huguenot Projects work from across the School was exhibited at the French Protestant Church on Soho Square as part of Soho Create Festival 2015. The festival explored 'art and the graft of modern creativity' in London, with panel discussions including Jake Chapman, Richard Wentworth, Ab Rogers and Miss Dynamite across three Soho sites.
The School was invited to show work from Huguenot projects that have taken place across The Cass during 2014/15. The church on Soho Square is the last remaining Huguenot church in London, built by Aston Webb in 1891-93.
Work was selected from projects that have run in Architecture, Furniture Making, Interiors, Jewellery and Silversmithing, Textiles, Dissertation and MA by Project studios. Throughout the year projects considered the rich history of the Huguenots in London since the seventeenth Century, with students working with textiles at the Museum of London and the Victoria and Albert Museum.
The Huguenot projects at The Cass culminate in a major exhibition and symposium at the Bank Space Gallery in Central House in July. Both events are curated by Gina Pierce and consider the Huguenot influence on modern textiles, and are part of the Huguenot Summer 2015; a festival organised by the Huguenots of Spitalfields in partnership with City of London.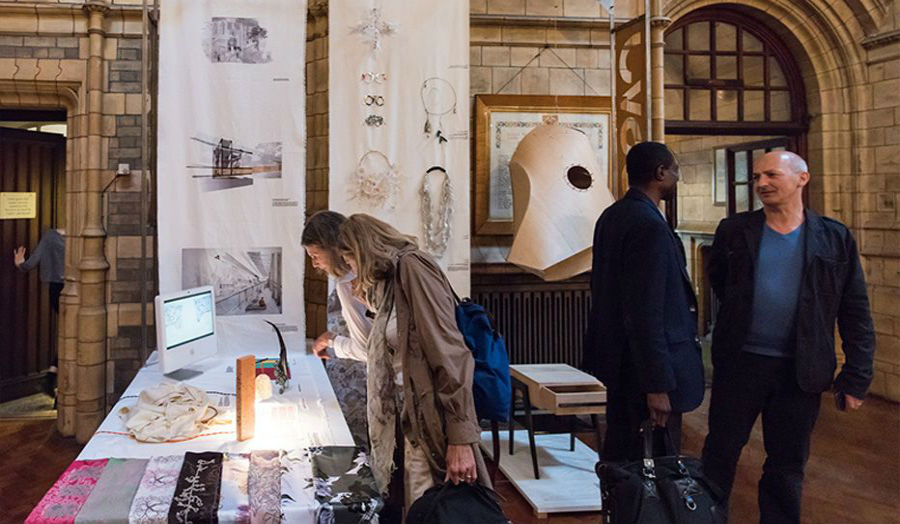 Project images
Actor Stephen Mangan and Sky Arts Philip Edgar Jones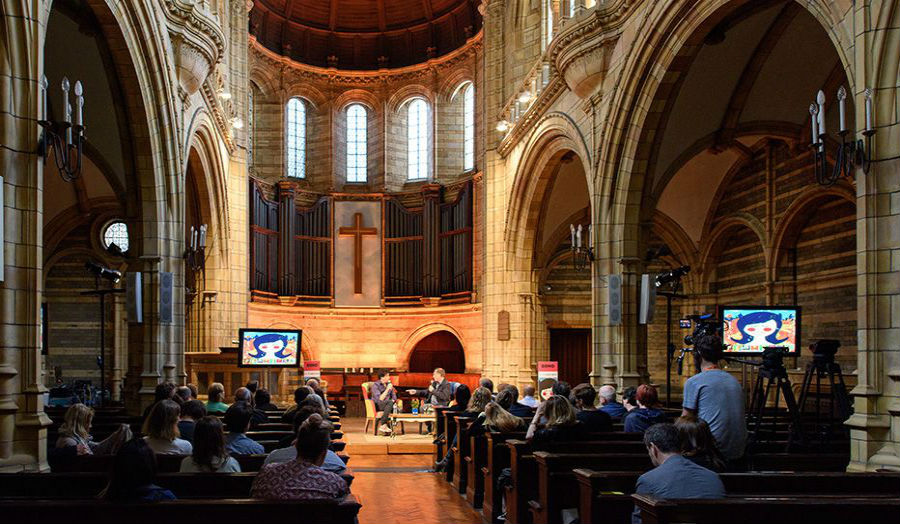 Outside the French Protestant Church, Soho Square