Special Cass Research Seminar with Peter St John, Marcus Taylor, Venice Fellows and the British Council reflects on Island, the British Pavilion at this year's La Biennale De Venezia.
This special Cass Research Seminar is about the British Council sponsored Island at the British Pavilion for the 16th International Architecture Exhibition – La Biennale di Venezia, which ran from 26 May to 25 November 2018.

This year, the British Pavilion Island by architects Caruso St John and artist Marcus Taylor was awarded Special Mention for the coveted Golden Lion Award for Best National Pavilion by La Biennale di Venezia. The pavilion responded to Freespace – the theme by curators Yvonne Farrell and Shelley McNamara – with the construction of a new public gathering space above the empty British Pavilion, in the Giardini in Venice.

Speakers at this seminar on the 13th December at 6.30pm will discuss the concept and the reality of the pavilion, the British Council's relationship with the Beinnale and the Fellowship scheme, and the research which has been undertaken in Venice.

Speakers:

- Professor Peter St John, The Cass (Caruso St John Architects, collaborator on British Pavilion)
- Marcus Taylor (Artist, collaborator on British Pavilion) (tbc)
- Tarn Philipp (Venice Fellowship)
- Genevieve Marciniak (British Council)

The Venice Fellowships, paid for by the British Council, are a unique opportunity for students, graduates and researchers to spend a month in Venice during one of the world's most significant art and architecture biennales. Fellows choose one of several core themes, which are investigated through site-specific and archival research.
Register (free) to attend on our Eventbrite.
Cass Research Seminars are a series of public conversations which enable researchers to test and present their ideas in conversation with peers and a broader audience. The sessions seek cross-fertilisation of ideas and provoke discussion. Typically, they consist of two to three presentations of 15 minutes each followed by chaired discussion.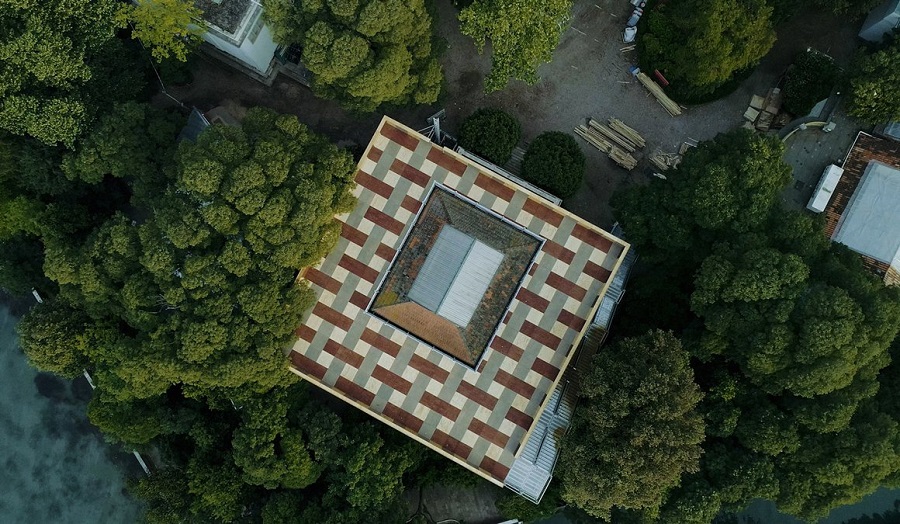 Cass Research Seminars:
After Venice: Peter St John, Marcus Taylor, Venice Fellows and the British Council
Thursday 13 Dec 2018, 6.30–8pm
The Wash Houses
The Cass School of Art, Architecture and Design
Calcutta House
London E1 7TP