What does a gap year mean for my UCAS application?
Gap years can mean finding work, internships, travelling and other adventures around the world. However, if you're taking time out it can be unclear how and when you should go about applying to uni, or what to do if you have already been accepted on a course.
There's no need to worry though, it doesn't need to be complicated. We've pulled together this simple guide to what you should do if you're taking a year out.
Should I take a gap year?
First things first, should you take a gap year in the first place? There are lots of reasons to take a year out, the most common being to travel or to gain work experience. But there are others. You might have family commitments, or you might have a few options and need more time to decide on your degree choice – something which full-time work might help you to do. There's no right and wrong answer to this question, but it's important to have a plan for what you're going to achieve during your year out so make sure you set some clear goals.
If you do, you can defer your place
UCAS can allow students to defer (to defer just means to postpone) their place on a course for one year. However, they advise that you must have met the entry requirements deadline in the August before the course is due to start. For example, if you now want to start your course in September 2018, you need to have got your grades by 31 August 2017. Also make sure to check with your chosen university that they are happy for you to defer the place, as they could remove you from the course if you don't.
Or you can reapply through UCAS next year
While you won't have your school or college to help, UCAS allows you to pay a small amount to submit your own application. Lots of people do this all the time, from mature students to non-UK students, so you won't be unusual. Following the same steps you did (or would have done) at school or college, you can apply by submitting your grades and personal statement even years after you complete your A levels (or equivalent entry qualifications). UCAS has a helpful guide to take you through step by step.
…and don't forget to add your experiences to your application
After you have taken a year or more away from education, make sure you add the experiences you have had to your application. Universities like to hear about what you have been doing and how this has helped you develop. Include information about volunteering you've done, places you've worked and where you've travelled to and why. It can help you to get that all important offer.
Tell Student Finance what you're doing
If you have been accepted by a university but now want to take a year out, make sure to let Student Finance know. If you're hanging off for a year, the Student Loans Company (SLC) will be able to prevent your fees being sent until you are ready to go to university. They will also allow you to resubmit the information that they need to get your loans in place for your return. Or you can apply for your funding during your year out in preparation for your return to uni (just don't leave it too late – the funding application window normally opens around about May for entry in September).
Keep in touch with potential referees
During your time at school or college, your teachers were probably the people to write your references. While they may still be, even if you're applying again a year later, you need to make sure the people you are using as references are kept up to date with deadlines so they don't miss them. Don't forget to ask someone before putting them down as a reference on your UCAS application.
If you've left it a bit late, Clearing can save the day
We know how it can be. You've been having travelling the world or taken on some responsibility in the workplace. Life's got in the way and September is fast approaching, and you'd told yourself you'd be starting university. If you've got back into the application mind set a bit late and found you've missed the UCAS application deadlines, you can use Clearing to proactively search for a course to suit you. If you already have your grades you may be able to apply earlier, but Clearing really gets going in August after A level results day and some universities can still make you an offer of a place into October.
Written by Joey Tamburello. Joey is a first class graduate of the London Met Journalism degree. She runs her own entertainment blog, Let's Start With This One.
Every year, London Metropolitan University helps hundreds of students find places on full-time undergraduate degrees. You can start a course at London Met in September, but many are also available to start in January. Take a look at our full list of undergraduate courses or contact our course enquiries team for more information.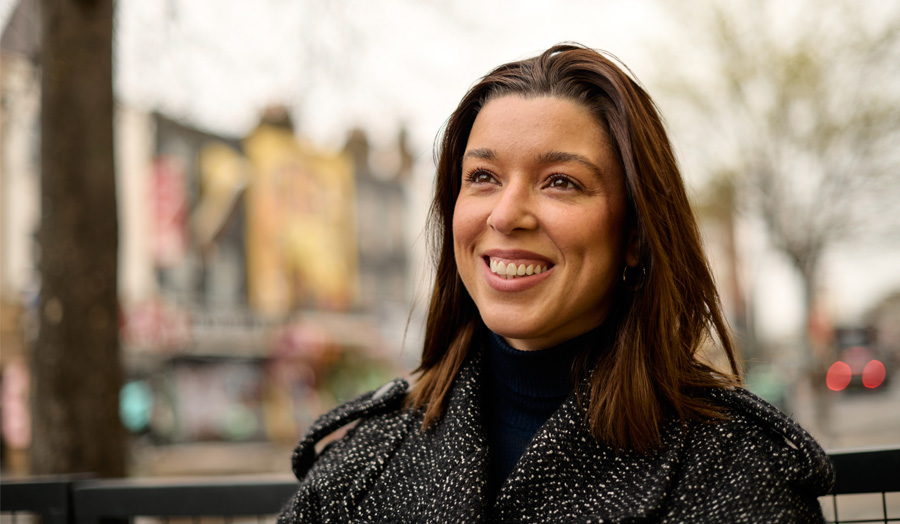 "I was looking for a place, as someone who wasn't born here, where I could learn more, where I could grow. I heard about London Met and I thought, well this is a huge community of people from all over the world and they seem to be so happy. The rest is history! London Met was so supportive. Honestly, I do not remember a time where I had to reach out to one of the lecturers and they were not available."
London Met graduate Nayara
Get in touch