How to handle results day anxiety
Results day is nerve wracking stuff. It's totally understandable to have results day anxiety – after all, going to uni is a big decision! But it's also important to know what options are available if you don't get the grades you were hoping for. That's where Clearing comes in.
Clearing is the way that universities fill up places on their courses. This doesn't mean it's just courses that no one wants to study though. Think about it – lots of students might not get the grades they need to study on their course, so a place will become available. You can then fill that spot by applying through Clearing.
We share our best advice on how to not worry about results day.
Here are five ways to deal with results day anxiety
Stay off social media
It's so easy to compare yourself to others on social media, but it's important to remember that you're seeing someone else's highlights.
If you're worried about results day, these feelings of comparison can be amplified, so it's a good idea to turn off your social media notifications or pause your apps. If you can't trust yourself to not check, uninstall them for a few days or a week!
Distract yourself
A good way to stop yourself from getting into an anxious spiral about results day is to keep yourself busy. Spend time with friends and family, get a summer job or keep your mind busy with books or podcasts.
Exercising releases endorphins, meaning it's a natural anti-anxiety treatment that helps relieve stress and boosts your mental wellbeing. It also helps get you into a routine and improves your sleep quality.
Meditate
Meditation can help you in how to deal with results day anxiety. There's loads of great apps out there that have free guided meditation sessions and are a great place to start if you're a beginner.
Meditation goes hand in hand with mindfulness, a technique that helps you become more present and self-aware. Meditation and mindfulness can help you stay calm under pressure, improve your sleep, be kinder to yourself and cope with unhelpful thoughts.
Practise self-care
Self-care allows you to take time to prioritise your own wellbeing. This can cover everything from making sure you're eating well to getting enough sleep and making time to do things that make you feel good. That could be moving your body, taking a bath, reading a book or listening to your favourite podcast. Self-care looks different to everyone.
Remember you're not alone
It's important to remember you're not the only person dealing with A level results day anxiety. If you're not able to distract yourself, speak to family and friends about how you're feeling. Talking it over might help give you some clarity, and also allows you to discuss practical options with your loved ones.
Your family and friends might have gone through the exact same thing and could have positive stories to share about results day or the Clearing process.
How to get ready for results day
Take note of our top tips on how to prepare for results day.
Make a plan for the day – know how and when you'll get your results, and keep the day free in case you do need to go through Clearing.
Get your support network ready – make sure your family and/or friends know what your plan is in preparing for results day.
Research some back-up options – find a few courses to have as back-up options, even if you're feeling confident about your results.
Sign up to Clearing mailing lists – be the first to know about Clearing.
Reach out for help – universities have teams of people who can offer advice, talk you through the entry requirements and help with your plans on how to prepare for A level results day.
Get an early night – getting a good night's sleep ahead of results day will help you stay focused during the day.
Still feeling anxious?
Feeling anxious ahead of results day is to be expected. However, if your anxiousness around results day starts to feel overwhelming or has a serious impact on your mental health, it's important to know support is available. Don't suffer in silence – there are trained people you can speak to in a confidential and safe environment.
Below are a some places you can contact for support:
Anxiety UK is a charity for those with anxiety that's run by people with lived experiences.
The Mix offers support to anyone up to the age of 25 and is a free service.
Childline has free online or telephone support for anyone up to the age of 19.

You can also confidentially speak to your doctor who can refer you to other NHS services.
Remember, there is support available to you before, on and after results day. Making a plan, doing your research and having some back-up options will help to make the Clearing process easier. But equally it's important to prioritise your mental wellbeing and make plans to distract yourself in the run up to results day.
We'd really encourage you to browse our courses and then sign up to our mailing list so you're the first to know about Clearing at London Met.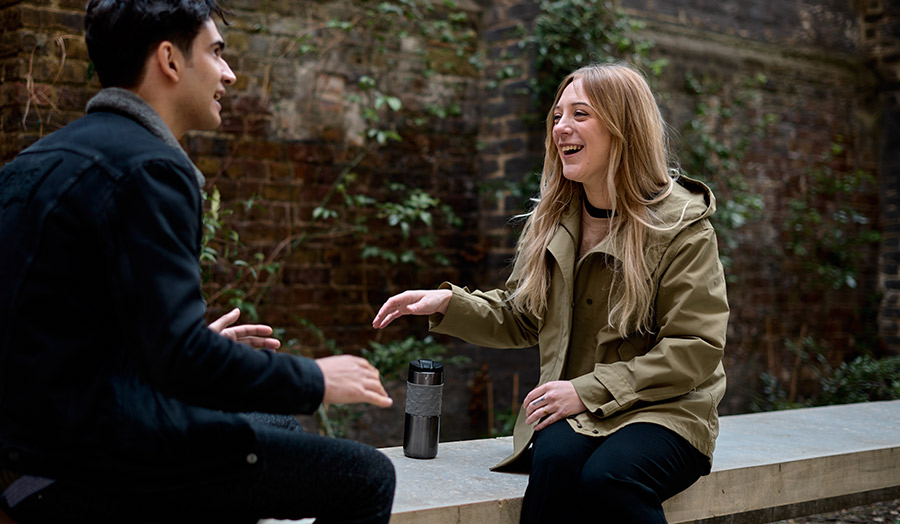 Find out more about Clearing