Clearing made easy: Our five top tips for success
We're here to help you make sense of the Clearing process and find the right course for you.
We know things might seem uncertain and there will lots of options to choose from. But don't panic! Take note and follow our five top tips for Clearing success today:
1. Be prepared with back-up options
Have one or two alternative undergraduate courses in mind even if you're confident about your results. That way you won't have to do lots of last-minute research into other degrees and you'll feel happy with your final choice.
2. Pick a course you know you'll enjoy
University is a big commitment that's likely to have a lasting influence on your future. Choose your degree wisely – after all, enjoying what you do will help you succeed further down the line in your career.
3. Make your move
There's a huge range of courses on offer in Clearing, so you won't have any trouble finding a bachelor's degree that's right for you. Don't lose momentum though – popular courses fill up fast!
4. Keep your eyes on the prize
Clearing is a very busy time, so don't be disheartened if you can't get through to us right away. Our goal is to get you studying the right course for you – your perseverance will pay off.
5. Ask for help
We have experienced staff who are ready and willing to offer advice and guide you through the process, so there's no need to worry about Clearing. Try reaching out to your teachers, friends and family for support. Some of them might have even been through it themselves!
You can also chat to one of our students. While we know Clearing can be stressful, we're here to remind you that you're not alone. Don't be afraid to get in touch with us!
What happens next?
Our friendly and helpful admissions team can talk you through entry requirements, support and funding. Call us on 0800 085 3167.
All you have to do is browse our courses and you'll be guided through the application process. It's quick, simple and painless.
Although Clearing continues for several weeks, it's good to remember that degree places fill up. Come and join the London Met community – we can't wait for you to join us!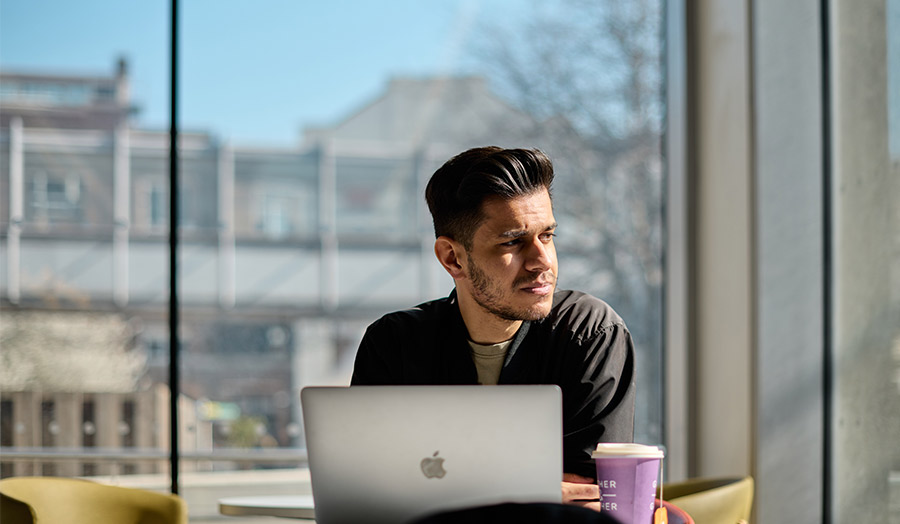 "I met amazing people who helped me in all sorts of ways. I think the community was essentially the biggest part – there were even student ambassadors who remembered me when I started."
"No matter where you're from, you can succeed in anything you want. And I think London Met is a great example of an institution that provides this opportunity."
London Met graduate Aaron Patel
Be part of our community
Explore our real London community – this is the real London.
Meet our real London community