Here at London Met, we want to help promote fitness and exercise in your daily life. As part of our Fitness and Wellbeing programme, we have a modern gym with state-of-the-art cardiovascular equipment and offer a wide range of classes from the recreational to the holistic. We're here to help you on your journey to better fitness, health and wellbeing.
The gym facilities at London Met include the main gym located in the Science Centre (Holloway Campus) and the exercise room in Calcutta House (Aldgate Campus).
All gym sessions need to be pre-booked online and can be booked up to a week in advance. So please book your gym session on the day or before coming to campus and show evidence of the booking confirmation at the gym reception in order to access our gym facilities.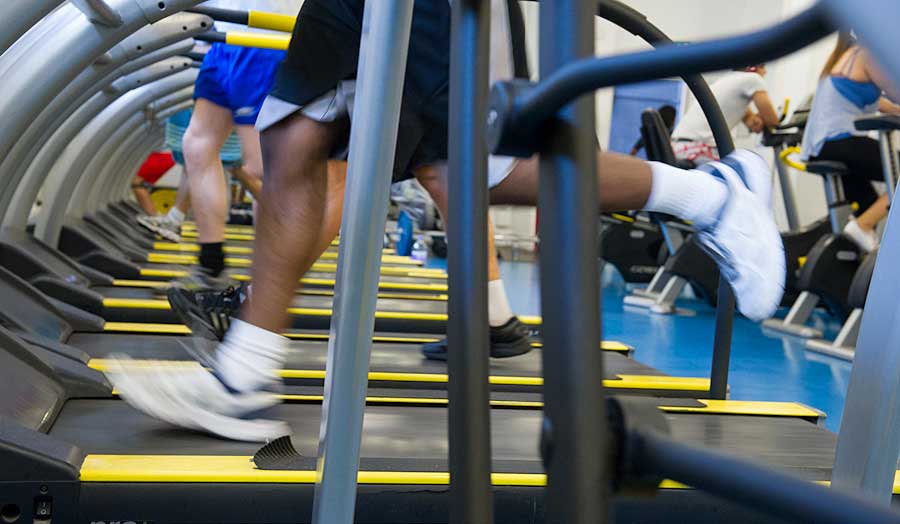 Become a member
We have created a new step-by-step process to help you sign up for the gym and all the great fitness and wellbeing classes. Find out more about how to join.
You'll find a map of the location of the gym at Holloway campus and the exercise room at Aldgate campus below, including the full address.
If you have a question about the services we provide, please check out our frequently asked questions. You can also email us with an enquiry by contacting:
Location: Holloway campus Sports Centre
Location: Aldgate campus Exercise Room