Membership type
| External students/public | Alumni | London Met students and staff |
| --- | --- | --- |
| TBC | TBC | Free |
Follow the steps below to join and book your place at the gym and on any of our classes and activities.

Once you've completed the Fitness and Wellbeing membership form, you'll be automatically registered and able to book your gym sessions and/or take part in our great range of classes!
Step 1: All new and existing members must complete the Fitness and Wellbeing membership form as well as read our Virtual Classes Disclaimer found in the form before participating in any session. By joining the class, your consent and agreement to the disclaimer will automatically be given.
Step 2: All gym sessions, campus fitness & wellbeing classes and outdoor activities must be pre-booked online via the website. For online classes, please join via Zoom.

Step 3: For in person classes, you should arrive pre-dressed for the session where appropriate. Please arrive and meet at
the venue five minutes before the start of the session.
See our fitness and wellbeing timetable for further information.
External students and general public (new memberships currently suspended)
Members of the public and external students should contact k.gogos@londonmet.ac.uk for information on joining and payment instructions.
You can pay online via the eShop (not applicable to London Met students and staff). Once payment has been made, please visit the gym reception desk to register and book your induction.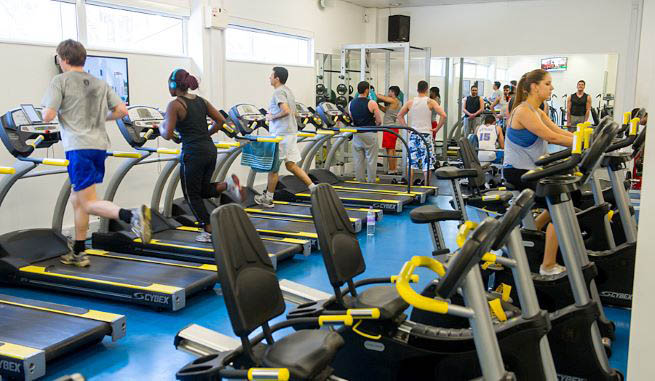 Free gym membership for London Met students
We're delighted to offer all of our undergraduate and postgraduate students free gym membership as part of our commitment to supporting student wellbeing.