Building code: SC
In 2006 the University invested over £30 million to develop the Science Centre. With unparalleled facilities, this centre on Hornsey Road is a real London Met gem.
The Science Centre is home to an incredible Superlab, which has 280 individual workstations and is one of the largest and most advanced science teaching facilities in Europe. The centre offers exceptional teaching and research facilities, giving our students a cutting-edge experience of learning science.
In addition to the Superlab, the Science Centre houses specialist laboratories for tissue culture research and microbiology, a nuclear magnetic resonance room and nutritional physiology and food technology labs. Students studying sport-related subjects can benefit from London Met's sports therapy clinic and fitness assessment centre, both of which are found within this impressive £30 million facility. With access to this outstanding resource, our students have a definite advantage.
Based just off Holloway Road, this centre provides an opportunity for all of our students, including those studying forensics, sport, nutrition, dietetics and sports therapy, to develop an understanding of the scientific basis of human activity by working with state-of-the-art equipment.
The Science Centre is also home to the University's sporting facilities, which include a sports hall capable of hosting international basketball matches, a multi-gym, dance studios and a popular programme of classes, from spinning to parkour.
Like all of London Met's Holloway buildings, the Science Centre is located close to Holloway Road Tube station and is also very close to the Victoria line from Highbury & Islington station.
Location
Science Centre
29 Hornsey Road
London
N7 7DD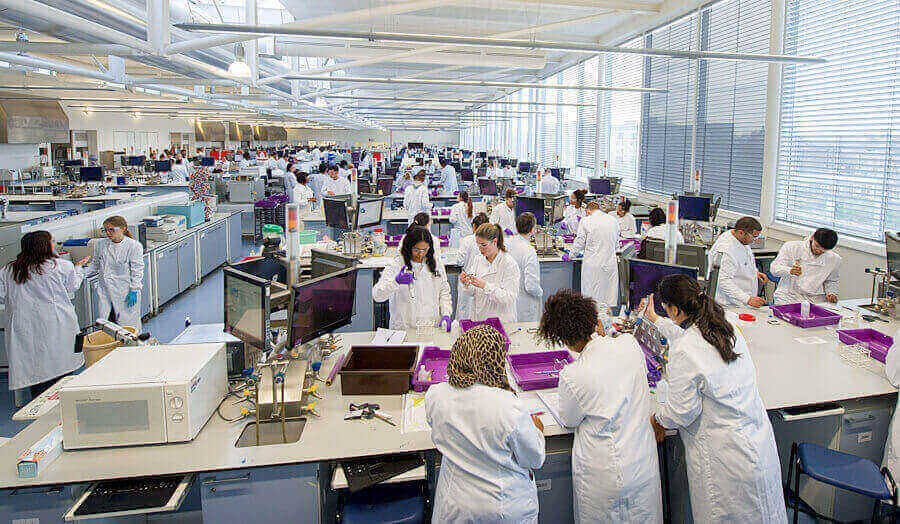 This first-class teaching and research centre features a superlab with 280 workstations and is heralded as one of the most advanced science teaching facilities in Europe.