Enabling talent and excellent performance
Enabling talent and excellent performance focuses on developing and empowering staff by providing an environment, systems and culture that supports individual growth, while strengthening the organisation for the future.
At London Met this means:
Systems enhancement
Our Digital First strategy focuses on improving our digital systems (including our recruitment/HR/payroll systems) to enable better performance and engagement, data reporting, compliance, connectivity, enhanced self-service and the removal of unnecessary process steps and duplication.
New ways of working policy and guidance
We will enable hybrid and agile working to be carried out at the place and time that best achieves the desired outcomes, allowing the organisation to work in a responsive and collaborative way.
Enhancing leadership and management capability
Our responsive policy and learning and development will focus on identifying specific needs and targeted support for key roles and groups, such as those with leadership and line management responsibility with influence over large groups in our community.
Agile governance
We will ensure structures, meetings and terms of reference are fit for purpose,
roles and responsibilities are transparent and duplication of effort is minimised. Our meetings will enable focus on core work and delivery against objectives.
Strategic planning
We will continue to take a strategic approach to workforce planning, where key roles, skills gaps and risk are identified, and data informs resourcing decisions. Key aspects include talent management and succession planning, increased efforts to encourage proactive line management, facilitate internal mobility and to ensure greater diversity in recruitment.
Enhancing compliance
We will enhance compliance in relation to key policy and process such as mandatory training, probation and appraisal.
Academic and professional services partnership working
To enhance performance, workload management and cultivate positive working relationships.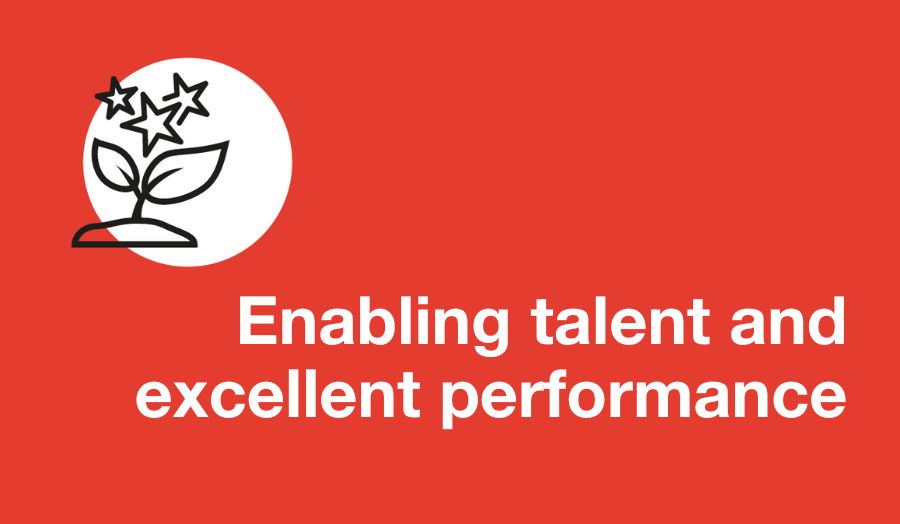 Explore the strategy
Our five priority areas
Enabling talent and excellent performance