Study in one of the world's most diverse and exciting capital cities
We're proud that London Met's campuses are located in the heart of London, one of the world's most exciting and diverse capital cities. There are over 300 languages spoken in London, more than any other city in the world. London has four UNESCO world heritage sites: the Tower of London, Maritime Greenwich, Westminster Palace and Kew's Royal Botanic Gardens. You'll be spoilt for choice with places to go and things to do. Whatever you love, you'll find it here.
Studying in London has many benefits, with its abundance of museums, galleries, theatres, shops and restaurants to choose from. In addition to the incredible social and cultural opportunities the capital offers, you will also be on the doorstep of some of the most successful businesses in your field, many of which have opened their doors to our students as part of our work-related learning module.
With the glittering West End, trendy Shoreditch and many of London's historic landmarks just a short journey away, you'll have easy access to everything from world-class theatre and the best shopping districts to an abundance of pop-up food markets, live music bars and art galleries.
Culture
London is home to a diverse range of exhibitions and collections, housed in some of the British capital's most striking buildings: the British Museum, Buckingham Palace, Victoria and Albert Museum, Science Museum, Natural History Museum, Tate galleries and many more. Three of the top 10 museums and galleries in the world are in London and the capital has 857 art galleries in total. London dominates the UK visual arts sector, which accounts for 30% of the global art market. Alongside paid-for exhibitions, many of these fascinating institutions offer the chance to browse some of their collections for free.
As one of the great theatre capitals of the world, London has plenty on offer to entertain you throughout the year from Shakespeare's Globe and National Theatre on the South Bank to musicals in the West End. You can pick up cheap tickets on the day and up to a week in advance at Theatreland's official ticket booth, TKTS.
Stay local: The British Library is just a short journey from our Islington home and, with more than 150 million items, there's a treasure trove of fascinating literature to explore, including the Magna Carta and lyrics by The Beatles. For theatre buffs, Sadler's Wells, the Almeida Theatre, the Old Red Lion Theatre and the King's Head Theatre are all close by. Don't forget to claim your student discount!
Food and drink
London is full of little gems where you can grab a bite to eat and drink. Brick Lane, Borough and Notting Hill are just a few of the places you'll find scrumptious street food. Maltby Street Market in Bermondsey is another, with Waffle On (try the bacon option!), African Volcano (with its range of Mozambique style hot sauces) and Raclette Brothers all worth a visit. When it comes to burgers, Honest Burgers in Covent Garden is definitely one of our favourites (veggies and vegans fear not, you're covered too). Whether your tipple to match is coffee, cocktails or kombucha, you'll find it 24/7 in London.
Feeling thirsty? Try Gordon's Wine Bar just off The Strand. For a special occasion, why not pay a visit to Opium Chinatown (if you can find it), seek out a glamorous batcave in Soho's Old Gotham City or have a tipple at Nightjar in Old Street, voted one of the top six bars in the UK by GQ Magazine? But if shakes and juices are your chosen tipple, try Joe & the Juice.
Stay local: For food, drink and a touch of board game competition, head to The Brewhouse, next to Highbury & Islington station or the Victoria Tavern, just across the road from our Islington campus. Close to the School of Art, Architecture and Design at our Aldgate campus you'll find so many great cafes and restaurants, including those in Brick Lane.
Music, dance, comedy and festivals
London is home to a host of incredible music venues, from Wembley Stadium and the O2 Arena to the iconic Royal Albert Hall. In our culturally eclectic capital they stand side by side with a few more intimate venues too – Wilton's Music Hall is an atmospheric London gem.
Ministry of Sound is reputed to be London's number one dance and house club – why not check it out to see if the claims are true. You can also try Egg, Tiger Tiger or Silent disco at the Shard for great venues to dance the night away.
When it comes to comedy, London presents more live comedy than any other city in the world. From hosting new talent in the backrooms of pubs to the likes of Chris Rock and Steve Coogan in major arenas.
Over 250 festivals take place in London every year including the largest free festival, the Mayor's Thames Festival, and Europe's biggest street festival, the Notting Hill Carnival, which attracts close to one million people.
Stay local: Night owls and music buffs couldn't be better situated for clubs and music venues. Take in an acoustic gig in the beautiful Union Chapel or The Roundhouse both having hosted some of the best acts around. The former even claims to be considered by both audiences and artists as "one of the most incredible live performance spaces in the world". Surely that alone makes it worth a visit! Strut your stuff on one of Piccadilly Institute's many dance floors.
Shopping trips
From vintage markets to multi-storey shopping centres, London has everything you need when you come to hit the shops. Remember to get your NUS extra card from our Students' Union to open up a whole world of incredible discounts.
Stay local: Voted the best shop in Holloway by Time Out London, Selby's is your one-stop shop for, well, pretty much everything. The shelves of Smug in Islington are also worth your perusal.
Sport
London is home to some of the UK's best-known sporting venues. Whether it's cricket at the Oval, Twickenham's rugby, football at Wembley or the world's oldest tennis tournament, Wimbledon, there's live sporting action for everyone to enjoy across the capital.
Stay local: Our sporting neighbours, Arsenal Football Club, are so close to our Holloway campus that we can see their Emirates Stadium from our very own Tower Building. Meet fellow runners and enjoy a little competitive fun in local 5k and 10k Park Runs or join an American Football team at Finsbury Park.
Escape to nature
If you feel like taking a break from the hustle and bustle of the city, you can easily escape to one of the city's natural spaces. Take a stroll through the beautiful royal parks, from pretty St James's Park to the expansive Hyde Park or cruise down the Thames past iconic buildings such as the Houses of Parliament and St Paul's Cathedral. Epping Forest, an extensive area of ancient woodland to enjoy, stretches for about 19 kilometres to the north of the city. You can also discover Lee Valley Park nature reserve – a perfect spot for taking time to sit by the lakes, do some birdwatching or cycle through its many trails.
Stay local: Situated in north London, close to our Holloway campus, Highgate Wood is one of the four ancient woods of the London Borough of Haringey (together with Bluebell Wood, Coldfall Wood and Queen's Wood), containing an impressive variety of trees, shrubs and wildlife.
London on a budget
Watch an Old Bailey trial in the public galleries, stroll through the city's many beautiful parks or watch street performers in Covent Garden – all for free! Why not have a go on Graham Norton's big red chair? Apply for tickets for countless TV shows. Go to bbc.co.uk/tickets to apply. Catch a £1 movie in the Prince Charles cinema or see a play in the fascinating setting of the Shakespeare's Globe Theatre where standing tickets can be bought for just £5. Many of London's top museums such as the Natural History Museum and the National Portrait Gallery are free – you'll only pay for their showstopper exhibitions.
Download the Too Good to Go app and pick up a bargain dinner from restaurants including London Met's very own outlets and feel smug that you're fighting food waste. Your student card will get you discounted entry to all sorts of clubs and London hotspots as well as shops and restaurants.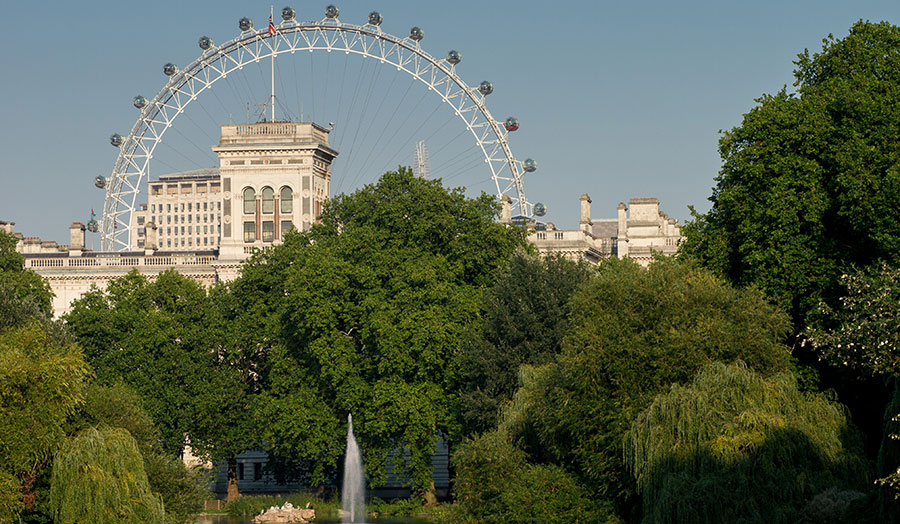 "One of the best things about London is even though it's quite busy everywhere, you can always find these tiny alleyways or quiet parks to sit in. One of my favourites is Artillery Passage – you feel like you've stepped into the 1600s."
Hailey Savage – Architecture BA
"I was introduced to the Student Art Pass and enjoy visiting museums and sights that are available to me. I also enjoy a bit of shopping on Oxford Street!"
Fatha Hassan – Creative, Digital and Professional Writing MA