In Conversation With... a business lecturer
We talk to Professor Dr John Mantikas, a business lecturer at London Met, as part of our In Conversation With series.
Marina from our Outreach department caught up with Dr John Mantikas to find out more about our business courses and what makes them so unique!
What topics are covered in our business school?
Our business school reflects the market and reflects the way businesses and organisations actually work. So at London Met, our business degrees cover all the areas that organisations and companies need to address for the delivery of the creation of value to their stakeholders, which include anyone from customers to staff to shareholders and so on and so forth.
We do have a specific approach and this is to teach at the intersection between academia and application practice. This is one of the benefits the students see starting with us, because our faculty combines both academic process as well as experience from industry, and the two come together to help the students.
What do students enjoy most when they study for a business degree?
I think there are many things that come to mind. They seem to enjoy building lifelong relationships, lifelong networks of contacts. And I think this is a critical path because the peer group that they work with for one to three years is forming a solid base for the future. They will work in banks like Lloyds and HSBC. They work in organisations like Tesla selling cars in West London. They manage a number of shops in the supermarket sector. They do a wide variety of things. And this is so rewarding from an academic point of view, to be able to combine the individual skills of students and the competencies we hope to motivate everyone to engage with and have a result which is applicable in many different industries. So it's banking, it's insurance, it's audit – we have a lot of students in audit companies like PwC, EY and so on. A number of students have gone to the Civil Service quite successfully, and we have some very notable alumni.
Do you have any tips for personal statements?
What I always suggest is that students write from their own heart. This is endearing, honest, and it helps decision making or sometimes pointing students in a slightly different direction. And our admissions team is very competent in directing, if necessary: "Have you thought of that? Have you considered this? Have a look at that...." And I think this is why I believe that personal statements being sincere and coming from the heart of the student makes a difference.
Can you tell us about your career path?
I read Marketing and Management, and then I moved on to retail, financial services and technology. I worked with companies like Citibank, HSBC, Unilever, and I spent a little bit of time with Visa International and Apple. So this is a combination of different markets. I worked in international markets before I joined higher education approximately ten years ago, and I like what I'm doing now more than anything else. I'm very passionate about changing or helping change, if you like, the lives of our students in any way possible.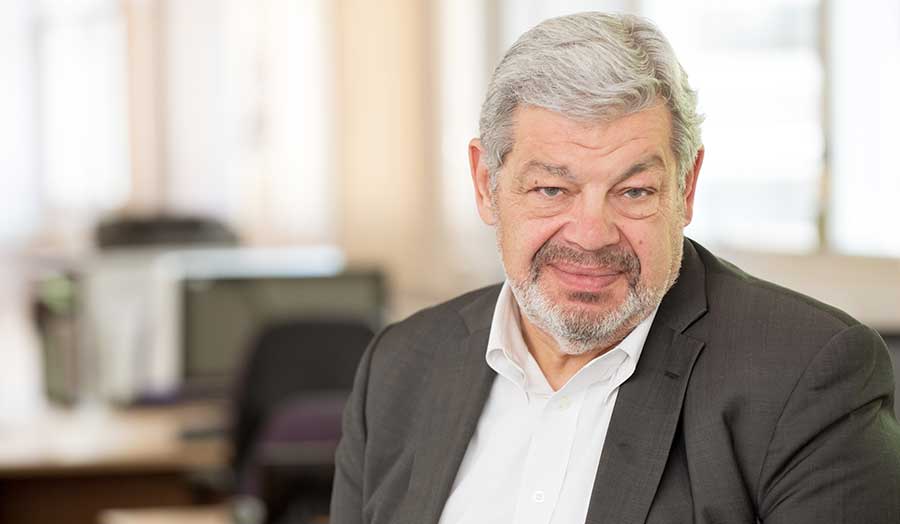 "Our business school reflects the market and reflects the way businesses and organisations actually work."